Final words
Let's just say we've been living happily ever after in our post-Pixel days - one of us with an iPhone X, the other with a Galaxy S9+. Despite seemingly identical specs, the two replacements couldn't be more different, and you know what - so are we (and, well, other people?).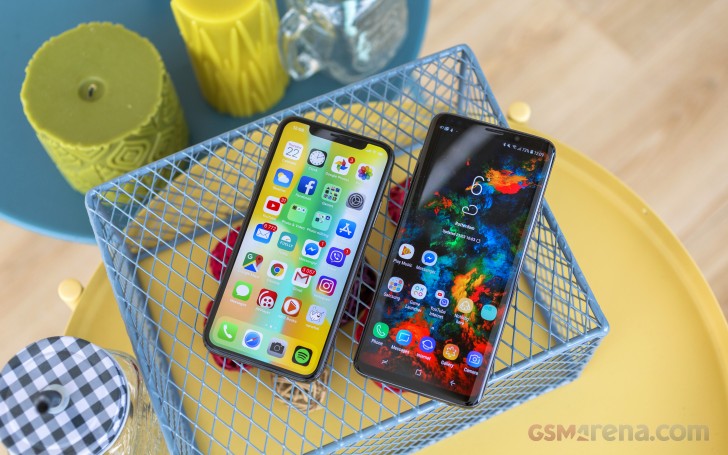 One will prefer the more muted colors of the iPhone's images, but that's the same person who likes to post-process every photo they take on their smartphone. A lot of work, some say. If you can't be bothered with sliders, the Galaxy's out-of-camera stills will likely be more to your liking. Plus we have to point out that Samsung's tuned the S9s' processing in a more balanced and, let's face it, less Samsungy way.
That said, Samsung's noise reduction algorithms that impressed us on the S8 have been further refined, and the Galaxy S9+'s photos are objectively cleaner - at the base and higher ISO alike. And the combination of processing and hardware advantages (larger sensor, brighter lens) means the Galaxy is clearly the one to have in low-light scenarios.
If you're getting the plus-size S9 or the iPhone X, you probably care about the telephoto camera's performance and its use for faux-bokeh portraits. For 2x zooming, the Galaxy has a certain edge in sharpness, but for portraits, it's really a toss-up between the two.
Oddly, the iPhone X likes its videos more colorful than its stills - just the right amount of vibrancy for our tastes. Coupled with an overall air of more laid back processing we'd say we're liking its footage more. The Galaxy's stabilization, on the other hand, proved superior in our testing.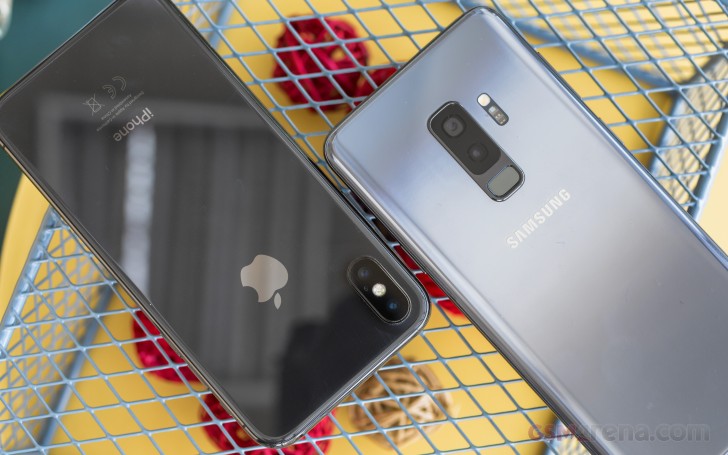 Every now and then (about twice a year?) we decide to make a camera comparison between the latest Galaxy and the latest iPhone, and it's getting progressively tougher every single time. On the last occasion, we picked the iPhone 8 Plus for video and the Galaxy Note8 for stills, and it's no different today between the iPhone X and the Galaxy S9+. We still like the Galaxy's photos for their noise-free clarity and colors, and we still prefer the iPhone's rendition of the world in videos. But, seriously, and we're saying this fully aware that it's the two highest-end phones from two leading manufacturers - either one will keep you smiling when you fire up the camera.