Apple iOS 12 speeds things up
The latest iPhone always comes with the latest Apple iOS, and that's the case with the iPhone XS. It runs on the iOS 12, which was unveiled in June and released for all compatible devices this September.
There are very few visible changes across the iOS interface - most of the tweaks have happened under the hood. This year Apple decided to focus purely on performance, and it has accomplished something impressive. Performance has been improved across all older devices, including on the 8 and X, which is quite an achievement. Animation times and app launches are shorter, system apps work faster, and all iPhone users should be able to tell the bump in speed.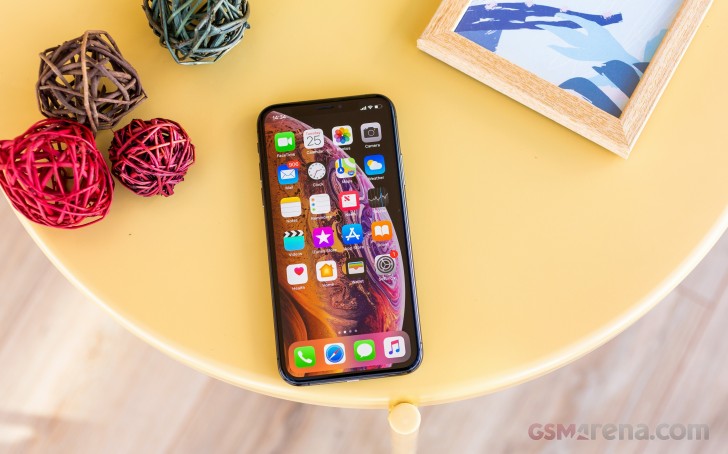 Apple iOS 12 introduces grouped notifications, Screen Time feature, better DND mode, expanded battery stats, improved Photos, new Measure app, and makes some changes on a few system apps. But other than a few new tricks here and there, the iOS 12 is the iOS you all know. So, let's take a quick look at it.
The iPhone XS series officially mark the end of the iconic Home key and the Touch ID. The iPhone X introduced the Face ID, and the XS series expand on that. The facial unlock works the same way on the XS but is a split second faster thanks to the second-gen NPU part of the A12 chip.
Apple's iOS 12 introduces a new Alternate Appearance option for the Face ID unlock. The majority of users will probably use this option to add a second face of, say, your significant other, but obviously it can do exactly what its name suggests - recognize an alternative appearance of you. The machine learning will improve the recognition over time on both faces, as usual.
The lockscreen is pretty simple - it has two 3D Touch shortcuts - flashlight and camera.
Naturally, apps go on the homescreen, there are no widgets and no separate app drawer, but folders are available. The leftmost Today page is here to stay - it is the place where various widgets go and it also includes a system-wide Spotlight search field.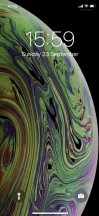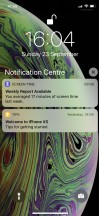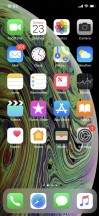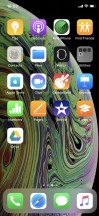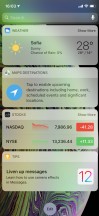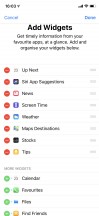 Lockscreen • Lockscreen • Homescreen • Homescreen • Today • Today settings
The awkward navigation gestures are here to stay for good as is the always-visible line at the bottom. Swipe upwards from that line to close an app, swipe and stop midway for task switcher. The good news is with iOS 12 you don't need to tap and hold on an app thumb to enter kill mode, you just swipe that thumb upwards and done. Apple came to its senses at least for that.
The Notification Center is summoned with a swipe from the left horn, but the gesture also works from the notch, too. The pane was unified with the lockscreen in iOS 11, and if you use different wallpapers for home and lock screens, you may get confused at first.
The first thing you're most likely to notice that's new in iOS 12 is the redesigned notifications, with Apple seemingly changing the notification center with every release. Well now you can relax, notifications within iOS 12 have been overhauled and infused with added flexibility. Notifications are now grouped into easy to manage 'stacks' in your notification center and lock screen, while you can instantly tune each app while managing notifications. You can expand the whole stack, of course.
The Control Center with all your (customizable) toggles, is called with a swipe from the right horn. You can use 3D touch to access additional controls. And the battery percentage has been moved permanently here because there is no room left for it on that status bar.
Here is a quick reminder for how weirdly some of the Control Center toggles work. A tap on Wi-Fi or Bluetooth disengages all connections, but it doesn't turn off these features. According to Apple this way you will keep AirDrop active and yet won't be connected to anything until the next morning (or until you manually initiate the connection). That's fine, but we have to dig in settings to turn those off when we really need to, which is a step backward.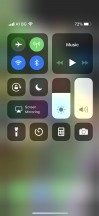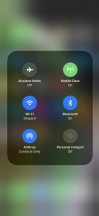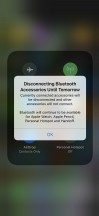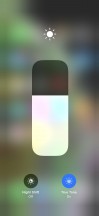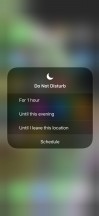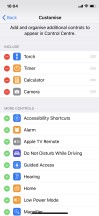 Control Center and 3D Touch pop-ups
There is an enhanced Do Not Disturb mode, which provides more granular and automated control. Long pressing the Do Not Disturb icon within the Control Centre allows you select the self-explanatory criteria for Do Not Disturb, with those criteria being intelligent based on time of day, location and events that are in your diary.
Apple didn't stop there though, we've also been graced with Bedtime Mode to block interruptions during our sleep. When enabled, during our scheduled Do Not Disturb hours the screen is dimmed and notifications will only appear in the Notification Centre - this respects your phone calls from favorite settings and if you have any contacts set up as Emergency Bypass.
In the morning, everything returns to normal with your phone displaying a 'good morning' message and the weather forecast - a nice touch.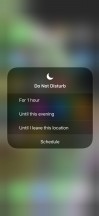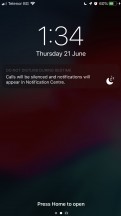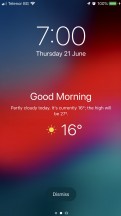 Do Not Disturb in Control Center • DND active • Good Morning
3D Touch is available, of course, but it's as limited as before. You can use it on various app icons to reveal quick actions and favorite rows, if available. You can also use it for notifications, toggles, and in-app content pop-up or expansion (pictures, links, file descriptions, etc.). You can also use 3D Touch on folders to rename them or see the apps inside that have pending notifications.
Naturally, a pop-up preview of pictures, web links, messages, emails, notes, and photos, is available.
Screen Time is Apple's response to calls from investors to address the issues of extended use of devices by children and smartphone addiction as a whole.
We first came across Screen Time via the Widget that is installed by default within iOS 12 which provides a summary of your usage, in our case broken down by Entertainment, Health & Fitness and other, other categories include Productivity, Social Networking, Reading & Reference, and education.
This is a consolidated view of all your devices that you have registered to the same iCloud account. Tapping the widget navigates you to the detailed breakdown of usage by app and website, number of times you picked up your phone, and the number of Notifications - these are also found within Settings>Screen Time.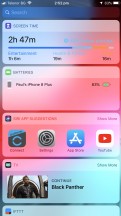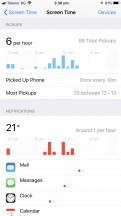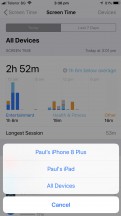 Screen Time Widget • App & website usage • Pickups & Notifications • Aware of all your devices
Knowledge is only part of the solution, though. You're also able to set Downtime, App Limits, Always Allowed apps, and Content & Privacy Restrictions for both your devices and more importantly your families devices. You can also completely disable Screen Time.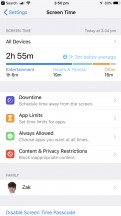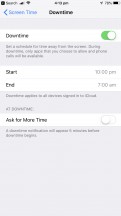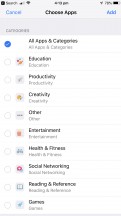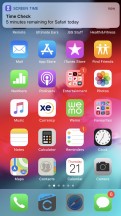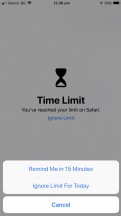 Downtime and App limits • Downtime • App Limits • Notification alerts • Reaching the limit
You'll be notified when you're near, or you've reached your time limit, but on your own device you can blast through this limit.
The battery stats have been enhanced in iOS 12 to provide a Battery Levels chart compared to the Activity chart over either a 24 hour or 10-day period. Additionally, the total time your screen has been on and off is also displayed.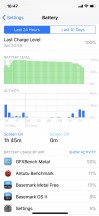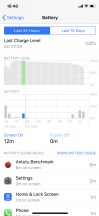 Battery usage chart by app • Battery usage chart by activity • Battery usage by hour
Siri - Apple's digital assistant - is used by 400+ million people monthly. You summon it by holding the 'side' key (the Power key). It's continuously evolving thanks to all machine-learning improvements. While it's certainly not on par with the competition, it's getting there. Apple has created a more humanly sounding female voice, and there's a male voice, too. For example, Siri can pronounce the same word differently, matching natural pronunciation of a sentence.
Siri Shortcuts are available with iOS 12. Over the course of testing though we did start to see Siri make more nuanced recommendations, for example, understanding who we text and when and offering to send a text.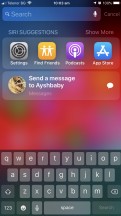 Siri recommends sending a message
With their upcoming debut on macOS, Apple took the opportunity to treat Apple Books, Stocks, News, and Voice Memos with a fresh coat of paint.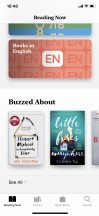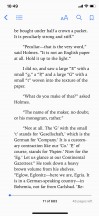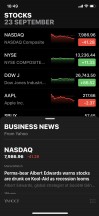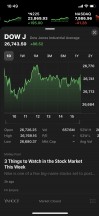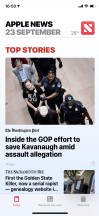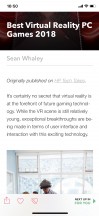 Apple Books • Apple Books • Stocks • Stocks • News • News
Apple has also introduced a new app for iOS 12 - Measure. Doing precisely what it says on the tin, Measure uses AR to automatically measure flat rectangular surfaces and draw lines across surfaces to measure distances.
Rectangular objects are automatically recognized as are corners making it relatively straightforward to measure stuff. For now, at least, it can't yet identify circular items to measure diameters and circumferences.
As far as accuracy goes, it's just OK. In our ruler test, it was often 1-2cm off! Just don't use it for that precise granite worktop order for your kitchen and take it for what it is! While definitely smart, you'll probably only be using this for measuring smaller items or short distances.
You should also know that the 'level' functionality that used to exist in the Compass app has been relocated here.
Apple's Photos app handles all of your images. It's been constantly upgraded and with iOS 12 searching for those cherished memories has become more potent as places/business can be searched, while multiple search parameters allow you to drill down to find your photos even faster.
Meanwhile Apple's Videos app is as basic as ever.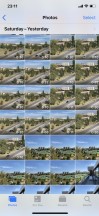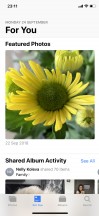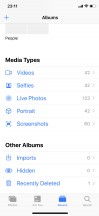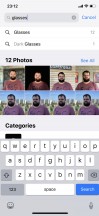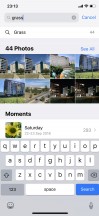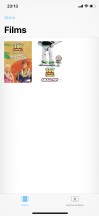 Photos • Albums • All media • Search • Search • Videos
Finally, Music is the default player and it relies heavily on Apple Music. But even if you decide not to opt for the streaming service, it can still do an excellent job if you have a few minutes to add your songs via iTunes. The number of clicks is the same as if you were to copy them via Windows Explorer, but the prejudice against the app quadruples those.
We hoped Apple will use the year it had to fix the mess the iOS 11 was and that's exactly what's happened with iOS 12. Once known for the meticulous attention to detail Apple has failed exactly in this chapter last year, but quite a few nonsenses and glitches have been fixed, while improvements made on others.
The iOS 12 may look like one of the smallest upgrades in iOS history ever, but the performance improvements going all the way back to the five-years old iPhone 5s are undeniable and impressive. That's a bold move which only Apple is in position to make, and it did freshen up the entire iPhone and iPad lineup.