According to a report in Bloomberg, Apple is among the potential buyers for Nokia's HERE mapping business. The Cupertino giant is among the high-profile suitors approached by the Finnish company about interest.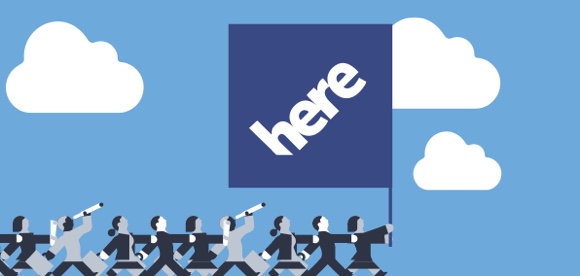 Other potential buyers of HERE include Alibaba, Amazon, Facebook, Baidu, and a group of German carmakers among others. A number of private equity firms are also said to be interested.
Nokia has been working with a financial advisor on the sale of its mapping unit. The Finnish company is seeking more than €3 billion (about $3.2 billion), with the first bids due to arrive at the end of next week.
Nokia has been busy making headlines lately. The company acquired Alcatel-Lucent for €15.6 billion. It is also rumored to return to making phones next year.
An acquisition of HERE would make a great deal of sense for Apple, as it will give its own Maps service a welcome boost. Since its launch in 2012, the Cupertino giant's mapping service has failed to catch up to Google Maps.
?
Apple didn't want their arch rival (and stevoes hate foe.) Google earning money from the usage of their iphone. Also they wanted to have the share they were denying Google, for them selves...so they got their overpaid overactor, jonoivagotaallovayou...
?
Ewwwwwwe. Please don't. That's gross. I can see how apple would take beats. That makes sense. Over priced over hyped yuck stuff. Perfect fit for each other.
?
If it doesn't come with all of the IP/patents, then agree Apple takes a pass.