Investment firm, UBS, believes that the upcoming "iWatch" from Apple is going to be a hit, reaching sales similar to the iPad. UBS predicts that the wearable will retail for $300 and sell 21 million pieces in 2015, and 36 million in 2016.
Overall, the iWatch is expected to add significant growth to the shares of Apple.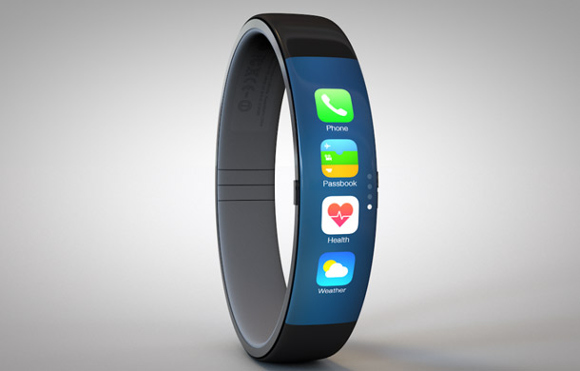 "We are more confident that Apple will be introducing the iWatch before the holiday season following WWDC's introduction of HealthKit, recent healthcare hirings, the acquisition of LuxVue Technology, and positive comments from Eddy Cue at the Re/Code Conference," he wrote.
In terms of dollars, UBS also thinks that the iWatch will add $6.5 billion in revenue to Apple's bottom line in 2015, and $11 billion in 2016. The firm also thinks that the iWatch will sell even better than the iPad, initially.
"We expect iWatch sales to roughly track iPad unit sales — similar penetration rates would mean higher sales," he said. "iWatch might do better because the customer base is larger than when iPad launched and the ASP might be less. On the other hand, iWatch is the first product to be worn, which might not appeal to all users."
There's been some predictions for a while that Apple would eventually sell wearable devices and it looks like the Cupertino-based tech company is primed to have a successful launch with their upcoming "iWatch."
j
WTF.. Maybe you don't have money to buy it..!!
k
The bloated or inflated sales figures happen because people do not think before investing. They simply follow the iCrap herd and repent later with bulky useless instruments(so called gadgets).