Apple launches new 'Ring in the New Year' activity challenge for Watch users
A new activity challenge has been launched for users of the Apple Watch. To earn the special achievement, dubbed Ring in the New Year, users will have to close all three Activity rings each day or any full week (Monday to Sunday) in the month of January.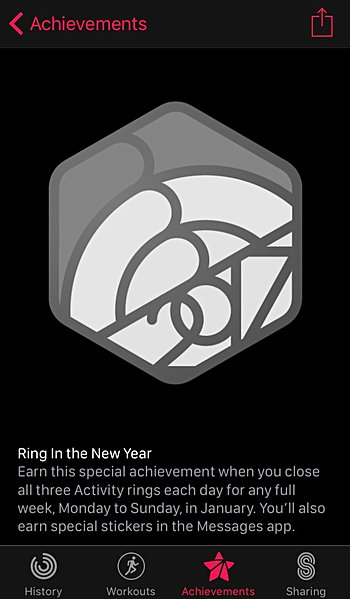 Those completing the challenge successfully will also earn special stickers in the Messages app. Prior to this, the Cupertino-based company had launched a similar, Thanksgiving-themed achievement. That challenge required users to run or walk 5km, or 3.1 miles.
?
I saw the notification on my watch this morning when I woke up, and will definitely try to achieve it. Like someone already said, the activity app and notifications on the apple watch really work and it does motivate one to exercise. Especially when ...
?
Hate to admit it but the reminders and challenges in apple watch activity actually works and are addictive in a good way. When i first bough AW i was like "these crap functions im sure gonna turn off soon enough" but i have all turned on except Breat...