Apple will be launching the new iPhone 6 and iPhone 6 Plus in India next month. According to the Apple India website, both the phones will be launched on October 17.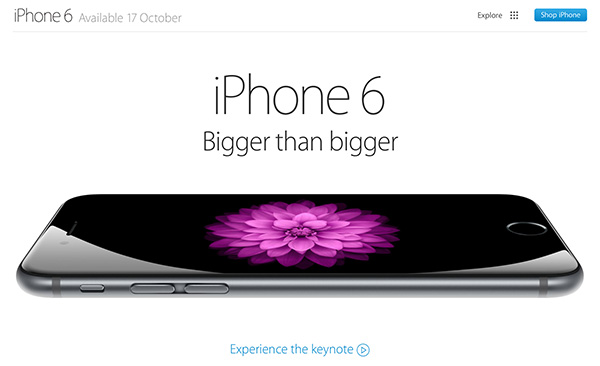 iPhones have had a bit of delayed release in India historically but over the years the gap between the US launch and Indian launch has reduced dramatically. This is by far the shortest so far, so those looking to purchase the phone through official channels in India should be pleased.
No pricing information has been revealed yet.
i
i m also waiting..........
S
The iphone 6 was on sale on Apple India's official site yesterday. Prices for the iPhone 6 16GB, 64GB and 128GB are Rs 54,999, Rs 59,999 and Rs 64,999 respectively, while the iPhone 6 Plus will cost Rs 59,999, Rs 64,999 and Rs 70,999 respective...
N
i am not apple fan neither a samsung fan but i have one thing to say that i have tested many phone including blackberry to samsung, apple, htc, but the samsung is worst of the lot same old design all of them looks the same even bloody 50k (inr) bucks...