Update: As The Verge has explained in their post on the matter, it seems there has been a misunderstanding over what actually happened in Mexico and what everyone thought had happened.
As it turns out, Apple intended to cancel the 'iFone' patent in Mexico so they can register their own 'iPhone' trademark in that particular class but since the Mexican company was still using it, Apple lost the case and could not get the iPhone trademark registered in that particular class. This will have no effect on Apple's ability to sell the iPhone in Mexico. It's highly likely that Apple and iFone will settle the matter outside the court.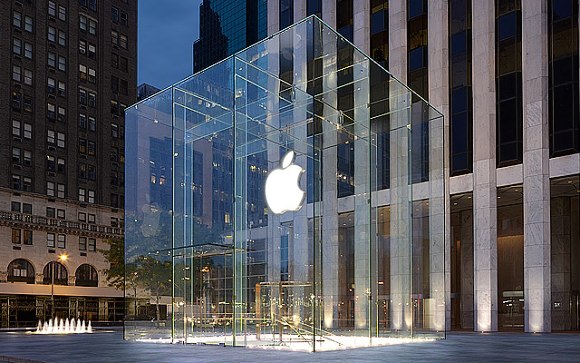 Original post:
Apple's courtroom troubles cast gloomy shadow on a day that should've been remembered for the launch of the iPad mini.
Apple fought in court against Mexican telecom iFone over similarly sounding names. Arrogance or ignorance, Apple didn't have much of case there, as the iFone trademark was registered four years before the first records of the iPhone name.
So, not only have Apple lost in Mexico but iFone is now countersuing Apple for infringement claiming damages to the amount of 40% of all iPhone sales in Mexico to date. Apple will also lose the right to sell phones under the iPhone brand in Mexico. This happens just in time for the iPhone 5 scheduled launch in the country, though it's not clear whether the iPhone 5 will be affected or the generation to follow.
The bad defeat in Mexico means Apple will have to pay loads of money but it is not the only piece of bad news. With their claim against Samsung rejected by a UK court, Apple were ordered to issue a public statement, including on their own web page, that Samsung didn't copy Cupertino's designs. Apple complied but it turned out the court wasn't happy with their wording and ordered it revised. Here is the latest version of the statement:
On 9th July 2012 the High Court of Justice of England and Wales ruled that Samsung Electronics (UK) Limited's Galaxy Tablet Computers, namely the Tab 10.1, Tab 8.9 and Tab 7.7 do not infringe Apple's Community registered design No.0000181607-0001. A copy of the full judgment of the High Court is available on the following link. The judgement has effect throughout the European Union and was upheld by the Court of Appeal of England and Wales on 18th October 2012. A copy of the Court of Appeal's judgement is available on the following link. There is no injunction in respect of the Community registered design in force anywhere in Europe.
Finally, to make things even worse for Apple, Samsung is requesting Apple VP of Marketing Phil Schiller for questioning in court regarding Apple's seek of ban for various Samsung products. Samsung claims Schiller's newest written testimony includes statements that are "new or in conflict with his testimony at trial".
Apple tried to fight this, but the judge ordered Phil Schiller to make himself available for questioning before November 5th.
J
It is so wonderful to see the Aggressor taste his own medicine.
b
maybe they should call the "iphone" is$%#,
A
The way this is going is APPLE and all the other phone makers 2 camps. Apple want to be a leader and it is NOT in a position as you cannot lead from outside the tent. All phones "talk" to each other except iphones, Media can be mov...
ADVERTISEMENTS