Some changes were made to Apple's first-party product protection and support plan. While the company didn't mention it onstage, 9to5Mac was quick to find that screen repairs under AppleCare+ will no longer cost $99 but only $29.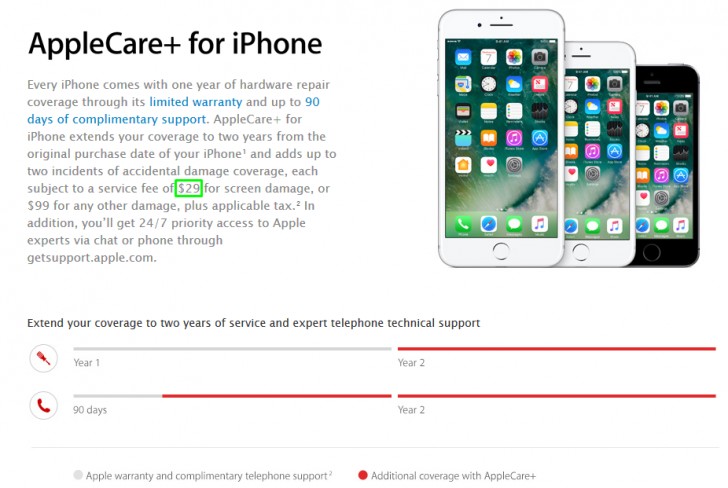 AppleCare+ for the iPhone 7 and iPhone 7 Plus will run for a one-time fee of $129 and covers two damage incidents for additional charges depending on the damage. Apple will charge $99 for "any other damage" which is quite broad, so it must have every other type of damage covered. For obvious reasons, AppleCare+ doesn't cover theft or loss, but then again, it's not really like getting insurance for your iPhone.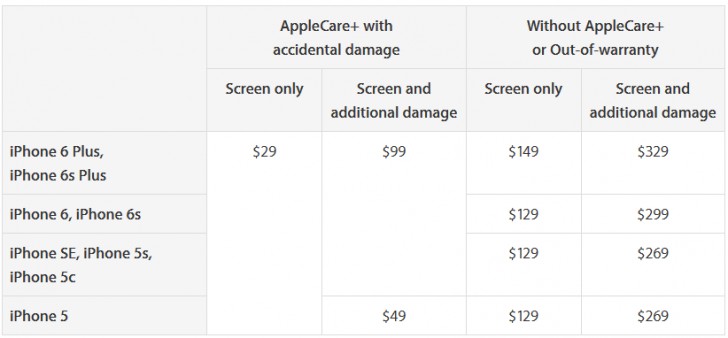 AppleCare+ does sound like a great deal, especially now with the price drop. You can protect your smartphone from damage for up to two screen claims for $187 (if you need to use both screen-damaged claims). Not to mention, you'll be getting it repaired from the manufacturer. If you can, of course, get over that initial $129 investment. But then again, you should protect your investment.
?
This is basically like insurance, if nothing happens to your phone (which most people will not have), they eat your money. It's a good stream of revenue by putting fear in people with high repair cost. Can't they just charge the price of the hardware...
E
I was implying the same thing: This is just created to pull more money out of their loyal users. But I would not be at all surprised if even a minor dent in the frame would be considered "additional damage" by aPple. And if so the deal is much l...
?
I was implying Apple is in business to make money. Obviously AppleCare is a feasible revenue center for them as they continue the program. I don't question the value because 1) ultimately sales and sustainability will validate the whole program i...