Apple may be exploring the possibility of larger iPad Pros, 14" and even 16"
Apple's financial report for the second quarter of 2021 showed that revenues generated by Mac and iPad sales rose significantly compared to last year – Macs were up to $9.10 billion (+70.1% YoY), iPads were close behind with $7.8 billion (+78.9%).
So, Apple must be thinking of ways to keep that growth going and one option may be giant-sized iPads. Bloomberg's Mark Gurman daydreamed of 14" and even 16" iPads in his weekly Power On newsletter. But it's more than wishful thinking.
According to Gurman, engineers and designers at Apple are exploring the possibilities of larger iPads. However, it will be a long dream as those won't arrive for several years.
Apple's immediate concern is finishing the refresh of the iPad Pro series for 2022. Only the 12.9" model launched with a mini-LED display, the 11" one missed out due to supply shortages. Also, those 14" and 16" mini-LED panels will go to the new MacBooks that are due later this year.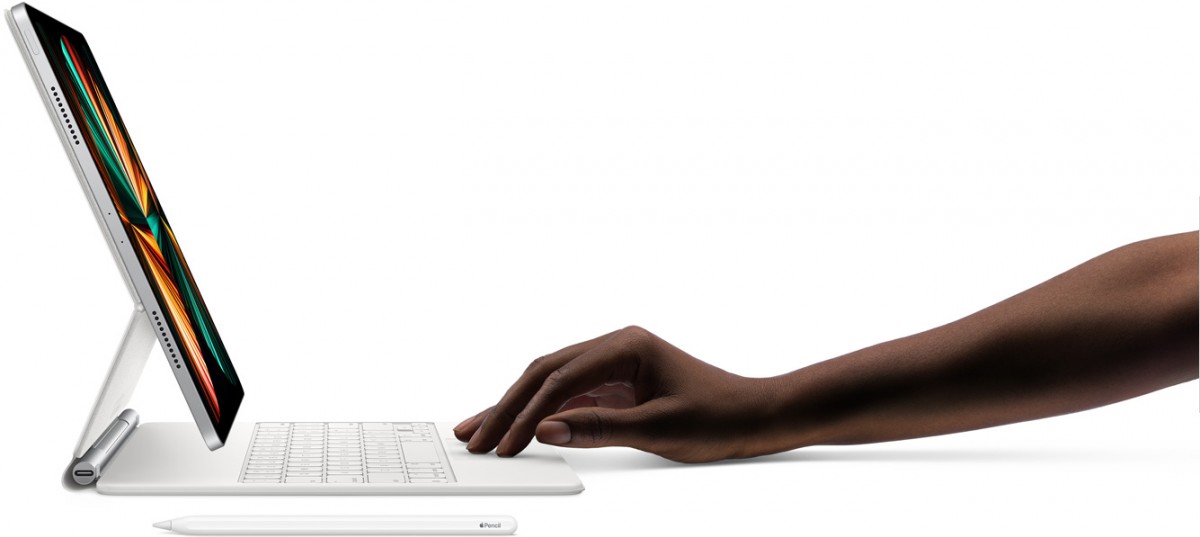 Once the supply chain for those gets on its feet, Apple could start thinking about increasing capacity to have enough panels for larger iPad Pros as well. Or that move may never come – companies build prototypes to explore different possibilities, only some of them are deemed good enough to become actual products.
The continued convergence of iPadOS and macOS and the switch to Apple M1 chipsets for both, as well as the introduction of the magic keyboard, has really blurred the lines between iPad Pros and MacBooks. However, the biggest iPad Pro has a 12.9" screen, smaller than the smallest MacBook currently available (13.3").
As Gurman points out, iPadOS still lags behind macOS in terms of app support and how it handles multitasking. The ability to run macOS apps on the iPad with freely resizable windows could really transform the Apple tablets.
Probably both. 64-bit emulation on W10 ARM is still not mature enough, maybe because there is still a lot of DLL need to deal with. But then again, the SQ2 CPU doesn't really show much significant upgrade over the more mainstream 8cx Gen 2 eithe...
b
so if they are using 64-bit which needs polishing, would you say the SQ chip needs perf. bump or better software optimization? how would u improve it?
ADVERTISEMENTS