Apple is still sitting pretty on that Android version of Apple Music it promised back when the service was first introduced. But while the app will release eventually, here is a sneak peek at what it's going to look like courtesy of Mobilegeeks.de.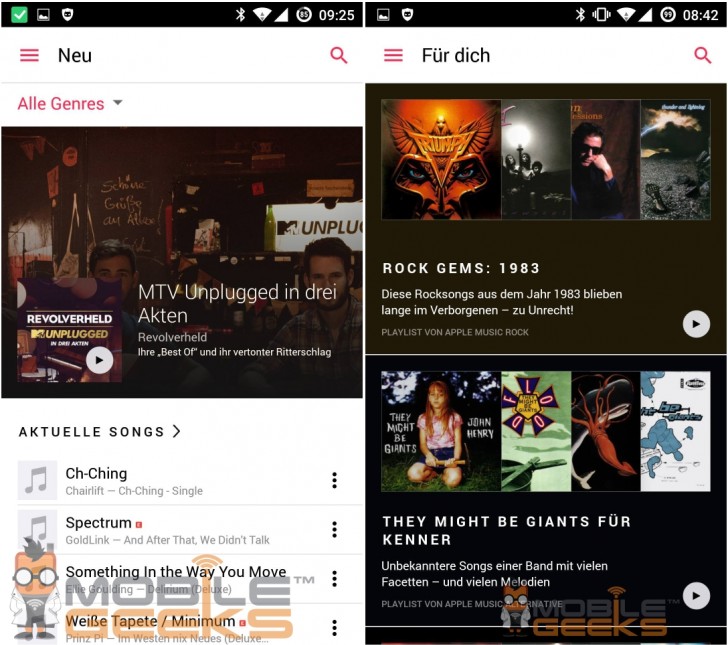 The UI is a familiar combination of both Android UI guidelines and Apple Music design elements on iOS. The app maintains Apple's design for the category views while at the same time looks at home on an Android device due to the use of familiar Android action bar and hamburger menu.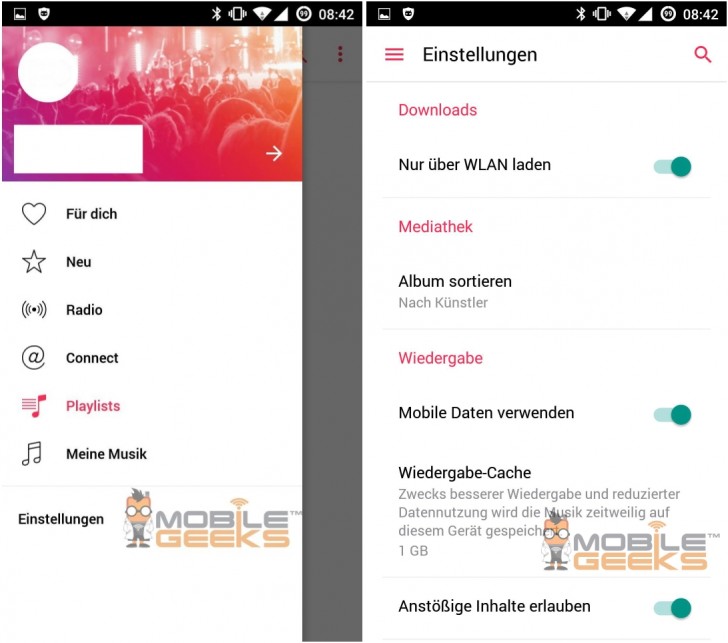 We don't know when exactly Apple Music is releasing but it's some time next month. Apple Music will be available for $9.99 per month.
U
Keep telling yourself that if it makes you feel good. Hopefully sometime in the future we will have better global laws so that people like you get what they deserve for all this, proper prison time.
D
Copyright infringement isn't even the same as stealing. But yep, you didn't understand a single word despite me repeating it several times for you. Not going to bother trying to explain it to you because you obviously won't understand either way...
U
Agree with you here. It isn't same as stealing, its much much worse. Stealing would be when the artist get to know but here people are just backstabbing the artists. Its not about Apple its about doing the right thing. Cool logic there by the way. Do...