Giesecke & Devrient, the German company that invented the SIM card, recently came up with the idea of the nano-SIM. This new, even smaller version of the SIM is only a third of the already tiny micro-SIM and will help device manufacturers save some precious space inside their devices.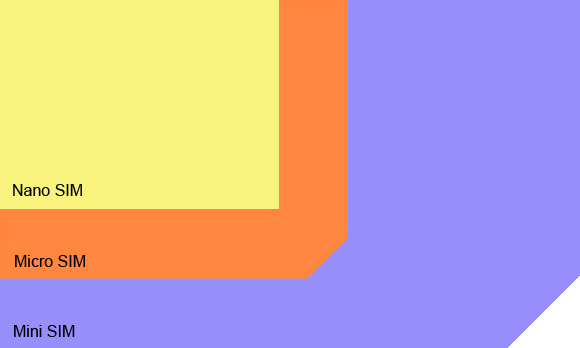 Image courtesy Esato
But now there is problem. Hardware manufacturers have proposed their own version of the nano-SIM, which they think should be made the standard. Once chosen, the other manufacturers will then have to license it to use it in their devices.
Two of the designs put forth till now are by Apple and Nokia. Apple's design makes use of a tray to hold the nano-SIM, not unlike the ones it uses on the iPhone and the iPad. Nokia, of course thinks that this is not a good idea and that its version of the nano-SIM has significant technical advantages. Moreover, Motorola and RIM seem to agree with Nokia on this.
But if you think Apple is alone in this battle, then you're wrong because Apple is being backed by most of the European Telecommunications Standards Institute (ETSI). Moreover, Apple is registering six different European subsidiaries as voting bodies, that can provide up to 45 votes each, which should be more than enough to outnumber Nokia's existing 92 votes.
Either way, it's certain that the nano-SIM is coming your way shortly. But then, considering the technical advantages it has, it's actually a good thing. And it will be backward compatible with regular SIM using an adaptor. Just make sure you don't lose it.
?
stay with the sim system... better than the non sim/CDMA system...... mini/micro/nano..... not an issue if youre not a fussy phone user or for multi phone users, just get/ use phones with the same size sims.... and make sure you have the appropriate ...
a
if space is precious we should go back to old ways. where there was no sim on the mobile. analogue days. i remember getting my first phone. where the salesman connected it to a little gadget. and programmed a phone number in. no hassle. no fiddly sim...
?
Apple probably thinks that they are the USA of mobile device maker.
ADVERTISEMENTS