Hurricane Harvey is one of the most devastating cyclones to hit America, with up to 50-inches of rain in some spots and extreme wind. Currently raging in the state of Texas, it is being called the worst disaster in the state's history.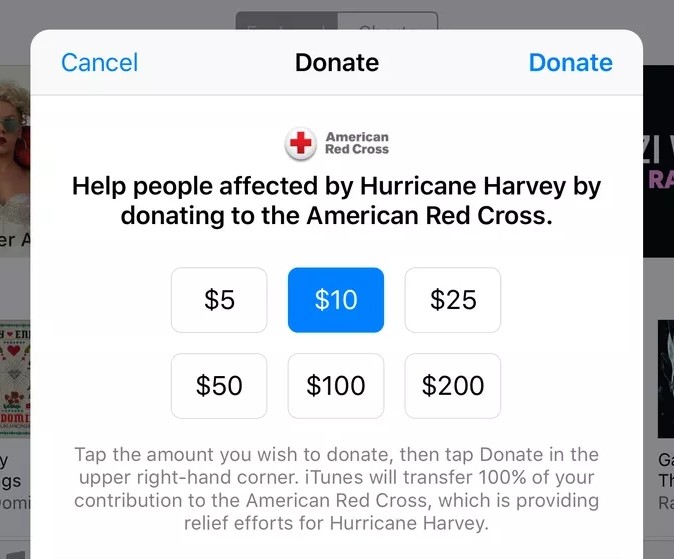 Apple CEO Tim Cook announced today that the company is accepting donations on behalf of American Red Cross through iTunes. Cook tweeted out a link, which can also be found on Apple homepage, that opens up iTunes and presents options ranging from $5 to $200, all of which will be donated to American Red Cross. No personal information of the donor will be shared with American Red Cross or any other party. Donors will get a receipt from iTunes and the payment will show up as an iTunes purchase on their card.
Unfortunately, Apple's link is only for people in the US. However, those outside US can still donate by going directly to American Red Cross' website.
D
why does apple not pay from their own pockets? they suck our money by selling ultra expensive phones and now they want to suck more? stop begging apple
C
I do not know if you realize, but asking for donations it's actually no help in whatever way you want to put it.