Apple has started selling the iPhone XR that are made in India - assembled by Foxconn's facility in Chennai. That's a bit behind schedule as early indications pointed to an August launch. Better late then never, though.
The phone's MSRP was originally INR 77,000 last year but is now down to INR 50,000. Amazon India is currently offering a deal for 10% off that price bringing the price of the 64GB model to INR 45,000.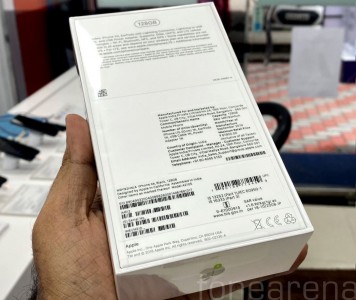 An iPhone XR manufactured in India
There's talk that Foxconn is getting ready to produce iPhone XS models in its Chennai facility. This will allow Apple to sell its 2018 flagships in India without paying the country's hefty import taxes.
Also, Apple could start importing iPhone XR units from India into the US (where the XR is still available while the XS models were discontinued). This will avoid the extra tariffs due to the US-China trade war.
Previously, Winstron was building older iPhone models in Bengaluru – 6s, SE and 7. Sales of most of those were discontinued, however.
A
Great now when do they ship them to the US of A? :D
?
So you are happy buying phones made in China?
?
Not to mention no updates and cringy, female-repellent design.
ADVERTISEMENTS