A couple of days ago we saw that Apple lost the chance to get an injunction against Samsung in the US. According to the court, the reason was that Apple could not prove sufficiently well that Samsung infringing on their patents is causing them irreparable harm. But now we know what the reason for that was.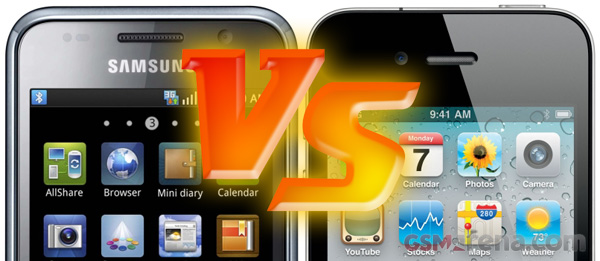 Thanks to a discovery by The Verge, it seems Apple once offered Samsung a chance to license their iOS patent. This was back in November 2010 as part of settlement negotiations. The patent is for the scrolling behavior in iOS, where scrolling all the way to the bottom causes the list to slide past its limit and then bounce back. In fact, Apple has also licensed this same patent to Nokia and IBM and was one of the few for which they sued Samsung in the US.
The court thought that since Apple was ready to accept licensing fees for their patent in the past, they can do so now as well, which should make up for any irreparable damages. This of course will happen if Apple wins and in that case, something tells me they will be more interested in blocking the sales of the Samsung devices instead of licensing the patent.
It's surprising, though, that a company as rigid as Apple ever offered to license their patent to Samsung. As to why the deal did not go through, that is, whether Samsung chose to reject it or Apple pulled back the offer, is unknown.
Thumbnail image courtesy The Verge.
D
Its all bcuz android is opnsorce. Hav u heard opensource project appling 4 a patent?
V
Magsafe is in no way a novel invention. eg. Trains have for many years used magnetics to secure or release couplings or electril cables. Its definitely not novel.
?
It's okay, apple pays alrady millions of dollars to nokia in license money, they were sued by nokia and backed off and searched for a settlement and now they pay a monthly license payment
ADVERTISEMENTS