iOS 9.2 only started rolling out to supported devices less than ten days ago, and today Apple's already pushing out a new software version. This time however we're not talking about a final release, rather a new public beta.
iOS 9.2.1 Public Beta 1 is now available for those who've signed up for Apple's beta testing program. If you're in it, then expect to see an update notification any minute now (if you haven't gotten it already).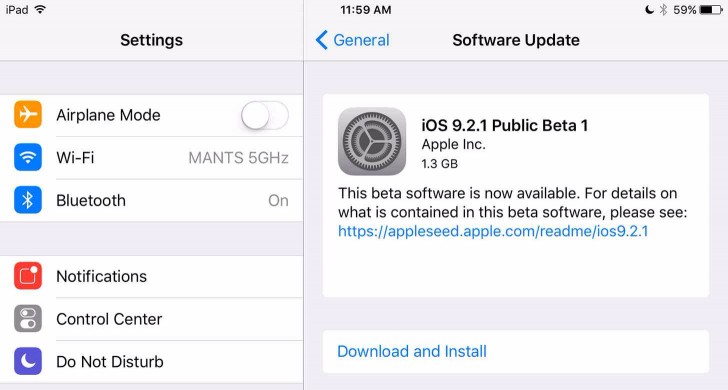 As of now it's unclear what exactly is included in the new software, because there's no changelog to speak of. However, as this is a x.x.1 release, you probably shouldn't expect any new features, just a number of bug fixes and performance enhancements. If the beta testing goes well, it's possible that we'll see the finalized iOS 9.2.1 in the wild soon.
D
Which world do you live on? Because on this planet, EVERYTHING has bugs, ATM's, phones, smartwatches, hell everything! Squashing those bugs and releasing updates is what sets them apart. NOTHING will ever be bug/ issue free, EVER!
D
it is not moving forward but forgetting fix issues ..