Apple has been granted a patent for a new store design called "The Grove". The patent has been issued by the Hong Kong Patent and Trademark Office.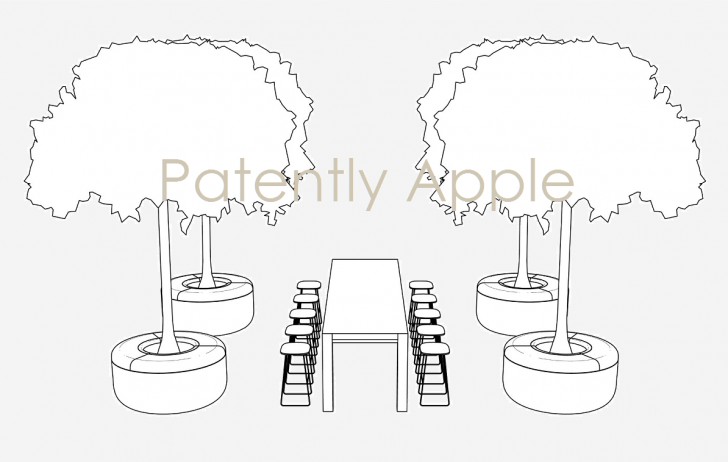 One of a series of concepts for future Apple Stores shown to the press a couple of months ago, "The Grove" consists of actual living trees in containers, to be put inside the stores. It takes a group of trees to make a grove and, apparently, a group of trees with a table inbetween must be patented these days, just in case.
?
I worry about the android using trolls to the Internet community.
?
maybe next month they patented apple (fruit), so we can only buy apples (fruit) only from their iStores
ADVERTISEMENTS