Users of Apple Pay (who have more than 2 million locations to use the service now) have been experiencing issues with it for a few hours. The single yellow blemish in the otherwise perfectly green dashboard for Apple system status has been there since a little past 4AM ET.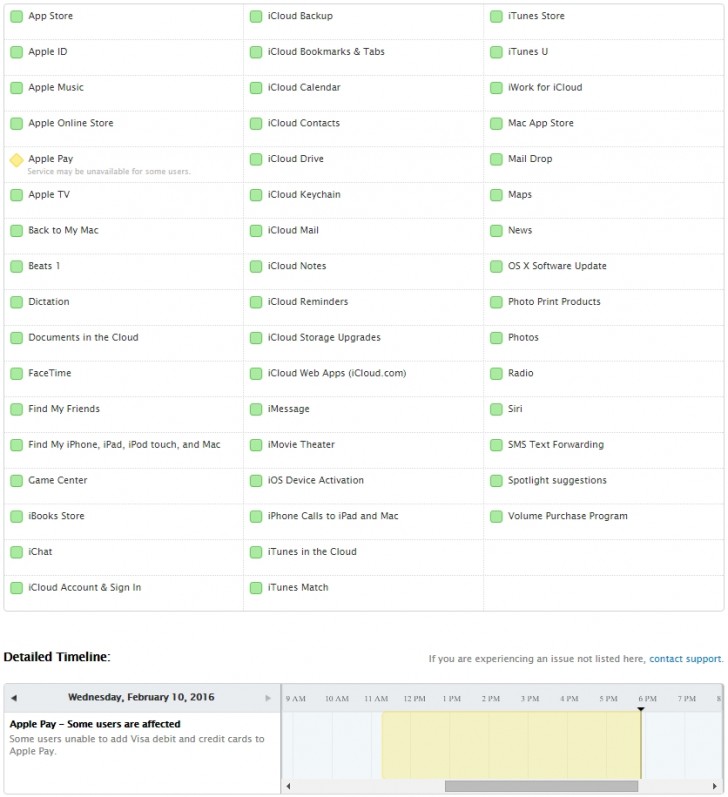 More specifically, users have been unable to add Visa debit and credit cards, and Apple is, obviously aware. On the positive note, cards already in the system have been working just fine.
D
Wow you don't say? I would never have guessed hey, what with the earth being round and constantly revolving around the sun and all. The point is it's only been a matter of hours, and I'm pretty sure that in those few hours there weren't even thousand...
?
4am ET. You realise not everyone using Apple pay is in that time zone?
D
Like there's really an influx of new users adding cards since 4am... Talk about blowing shit out of proportion.