As most of you surely know Apple's own NFC-based payment system has been steadily expanding all throughout the US thanks to the enormous efforts of the Cupertino giant. And while the new system is still seeing a lot of distrust from major retailers Tim Cook continues to push the payment method even abroad.
Deals have already been struck with major banks and payment gateways to bring the service to Canada and Europe, but Apple also has its sights set on the huge Chinese market. The US tech giant was hoping to achieve this formidable expansion through a partnership with UnionPay.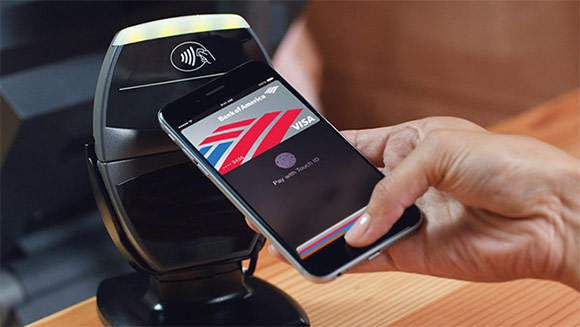 However, MarketWatch now reports that negotiations between the two sides have been slow and unfruitful and that government regulations and security concerns may prevent Apple from reaching the final deal, initially planned for March 2015. Sources go on to speculate Apple is "struggling with its relationship with UnionPay" mostly because of the nature of the NFC chips inside Apple's products, which reportedly don't meet regulatory standards. The requirement that China-based data center handle requests from the country's mainland is also said to be a problem with the negotiations.
Last year there was also a lot of talk about a possible partnership between Apple and China's own Alibaba. This was viewed as a potential path to introducing Apple Pay in China, through an integration with the company's own Alipay system. This however does not solve the problem as UnionPay controls the NFC payment system in the country so there is no going around the regulations. Alipay's mobile app does currently support authentication of payments with Apple Touch ID, but for now this is as close as the Cupertino company has gotten.
D
Sorry dude im not american,im asian.!!they are not only copy apple,but also"UI",and fyi,in my country there are oppo that make oppo store that look really similar with apple store!!
L
these "communists" makes all stuff you have without exceptions and exclusively makes (and in majority of the cases designs)apple products. So actually Apple not suppose to have any patents on the products developed by other, which makes it ...