Apple has released iOS 11.2.5 for compatible devices. The OTA update weighed in at 172.9MB for our iPhone 8 Plus unit but as usual the size will vary with device.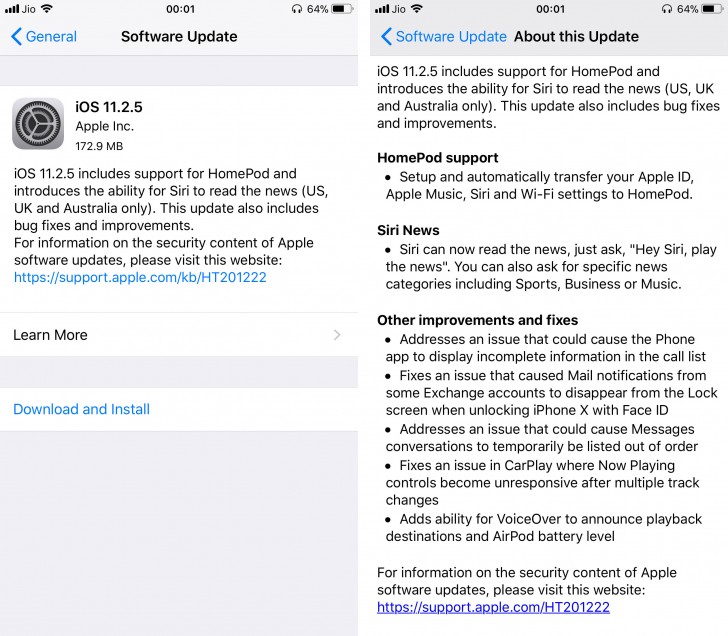 The major change in this update is the addition for HomePod support. As we reported earlier, the HomePod will be available to order this Friday and ships on February 9. This update will allow users to setup and automatically transfer your Apple ID, Apple Music, Siri, and Wi-Fi settings to your new HomePod.
Also new is the ability for Siri to read you the news. You can now ask Siri to read news across categories such as sports, business or music. This is no doubt a feature primarily aimed at HomePod users but can also be handy if you want your iPhone to read you the news on your drive to work.
Apart from that the update also brings some bug fixes and performance improvements.
?
my phone is iphone 5s this 11.2.5 update is required or not please reply
?
iOS is the best os for me. I tried a few androids and I got bored within days.
a
iphone 7 update 11.2.5 is required or not reqiured