After opening the public beta of iOS 13.5 back in April, Apple released the GM (golden master) builds today. They come alongside WatchOS 6.2.5 and tvOS 13.4.5 and they all should more or less be the final beta builds before the imminent launch for regular users later this week.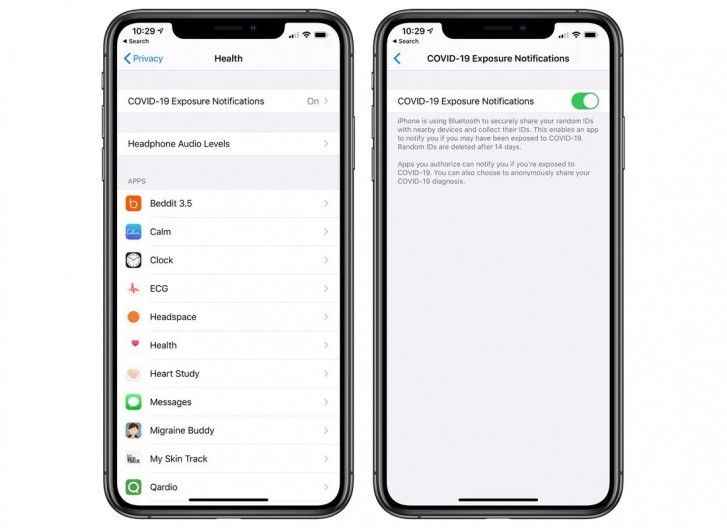 The iOS 13.5 update brings a more polished version of the COVID-19 contact tracing app and also tweaks FaceID which can now easily unlock the user's device even if they are wearing masks. In addition, users are treated to other system bug fixes, improvements to the Mail app and tweaks to Group FaceTime calls.
iOS 13.5 GM changelog:
Face ID and Passcode
Simplified unlock process for devices with Face ID when you are wearing a face mask
Passcode field automatically presented after swiping up from the bottom of the Lock screen when you are wearing a face mask
Also works when authenticating with the App Store, Apple Books, Apple Pay, iTunes, and other apps that support signing in with Face ID
Exposure Notification
Exposure Notification API to support COVID-19 contact tracing apps from public health authorities
FaceTime
Option to control automatic prominence on Group FaceTime calls so video tiles do not change size when a participant speaks
Emergency Services
Option to automatically share health and other essential information from your Medical ID with emergency services when you place an emergency call (US only)
This update also includes bug fixes and other improvements.
Fixes an issue where users may see a black screen when trying to play streaming video from some websites
Addresses an issue in the share sheet where suggestions and actions may not load
K
Why do you believe that anyone would hack you?
?
LOL! I never used faceid and never will.. EVER! I prefer passcode and that's it. No fingerprint as well! Crazy world invented things that can be hackable easily and can steal your fingerprint and face. NAH!
?
You don't get his sarcasm