Apple has released a new iOS update exclusively for the iPhone 5. This update bumps the version number to 6.1.4 and includes just one tiny little change.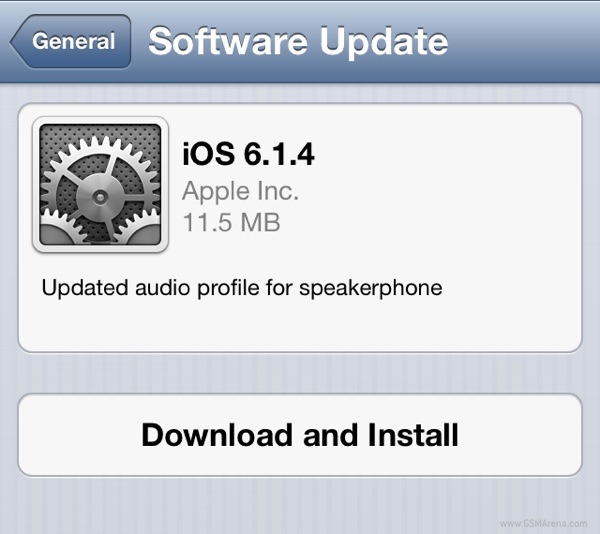 According to the change log, the 6.1.4 update brings 'updated audio profile for loudspeaker'. The update is just 11.5MB in size and currently available for download on the iPhone 5. If you have any other iOS device, don't bother checking as it's not available for them.
A
So Mr Abu Khalid - You are saying that 66% of the said family is using Apple iPhone and 33% Android..... Lolz
T
Not sure what you want to hear? Let shuffle decide. And when you need to make room on your screen for more than music, switch to the MiniPlayer. It's big enough to let you see the songs that are coming up, search your entire collection, and change th...
A
After this update, my iPhone logged 2 errors, (6) and (3140), after searching on the website I got no answers, so just revived it from a restore. Thankfully. Now I seem to have a lot of updates for apps and there are settings on there that aren't wo...
ADVERTISEMENTS