A week since the 10.2 was released, Apple's iOS 10.3 beta is now seeding to testers and brings a few novelties.
For starters Indian users are exclusively getting the SOS feature (which calls emergency services upon multiple presses of the lock button) as the country will soon require iOS devices to have the feature.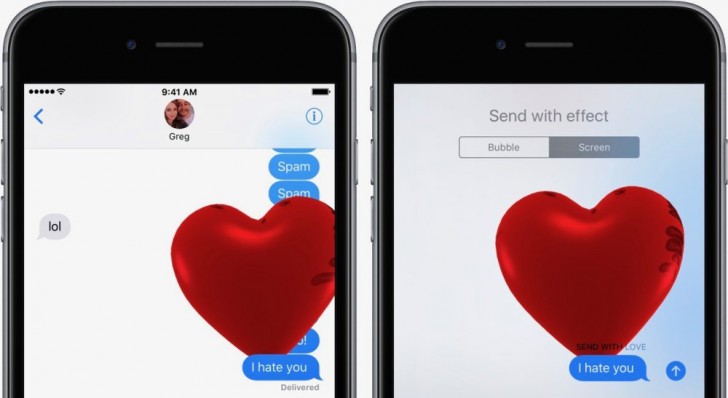 The new TV app now replaces the old (and seldom used) Videos app. Beta 3 also marks the return of the Feedback app.
Finally there's a new Love screen effect in iMessage - as seen in the shot above.
D
All Indian users can already down load my SOS app on GooglePlay : Letmino! No need to have an iPhone... Letmino does exactly what APPLE just launched with its SOS feature in IOS 10.3. You don't believe it? Go and check Letmino on GooglePlay :) ...
L
The "double home button hit" to unlock is the worst feature ever.Remove it and fast.Now it takes double the time to unlock my tablet and the latest build 10.2 eats my battery like crazy!!!
?
Learn. To. Read. India requires ALL mobile devices to implement SOS feature. Good grief.