Another major news coming out Apple is that the company is working on an augmented reality headset for the year 2019, according to yet another report by Bloomberg.
This headset is said to be the next brand new product, along the lines of the Apple Watch. According to the report, Apple is looking at 2019 to announce the product and ship as early as 2020.
Just like the Apple Watch, the augmented reality headset will have its own microprocessor and its own version of an operating system called rOS, which we presume will be based off of iOS just like watchOS and tvOS. Being an independent product, it will also have its own display, unlike most of the virtual reality headsets on the market.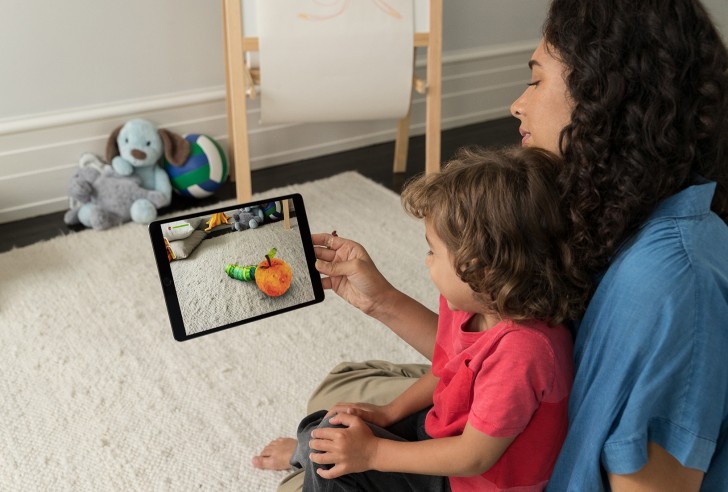 AR in iOS 11 on the iPad Pro
It's hard to imagine what this augmented reality headset will look like. The first thing that comes to mind is Google Glass, and it would be quite amusing if Apple launched its own version of the Google Glass in 2019, considering how much of a failure Glass was. Having said that, Glass was clearly ahead of its time and largely half-baked and Apple would have definitely learned a thing or two from Google's mistakes.
It's no secret that Apple is bullish on AR and has been working hard on it for the past few years. Tim Cook has also publicly lauded AR in interviews while dismissing VR. The latest iPhones come with hardware as well as software designed specifically for AR applications. And this new headset will further Apple's vision of an augmented reality world.
w
Hope it won't need any augmentation canisters. Since J.C. Denton entered the Illuminati those are quite hard to get.
?
AR can be used with your surrounding, VR is completely off. both of them is completely different but i feel like AR is more useful than VR in real life tbh
V
AR can't compete with VR, VR is way more immersive, I hope Apple will fail on this