Apple announced its financial results for the fiscal Q1 2014. The Cupertino giant achieved record quarterly revenue of $57.6 billion. Net profit hit $13.1 billion or $14.50 per diluted share during the period which covers from October to December of last year. Apple's Board of Directors declared a cash dividend of $3.05 per share of its common stock.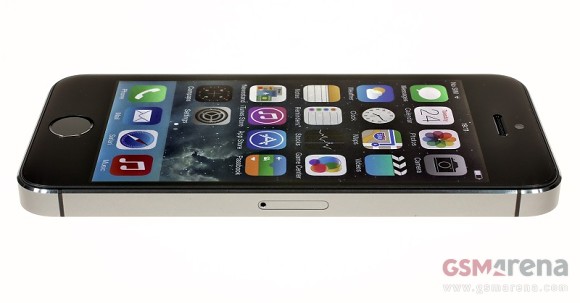 Apple's revenue number shows an increase over the same period of last year, while the net profit has remained mostly the same. The company's gross margin was 37.9%, while international sales brought 63% of the revenue during the fiscal quarter.
Thanks to the new product launches and busy holiday season, Apple sold a record number of iPhone and iPad devices in Q1. The company moved 51 million iPhones and 26 million iPads – impressive figures considering the size of its product lineup. The sales of Apple iPod devices decreased to a tad above six million, while the Mac range is responsible for a little over 4.8 million units.
Going forward, Apple expects the revenue in fiscal Q2 2014 to reach between $42 billion and $44 billion. Gross margin is expected to remain between 37% and 38%.
?
does it really matter? We all know, majority of the 51 million happens to be a iphone5s.
?
still here. They've been making the very same comment since 2010. It's 2014 and apple once again sold more phones for the 7th straight year in a row then the previous year. Meanwhile they will tell us, OHHHH NOOOO THEY ARE CRASHING (apple st...
?
Hahahaha.Where are the people who commented on GSMArena that Apple will fail in the future?