Apple today announced the results of the third financial quarter of the year and as usual the numbers are impressive.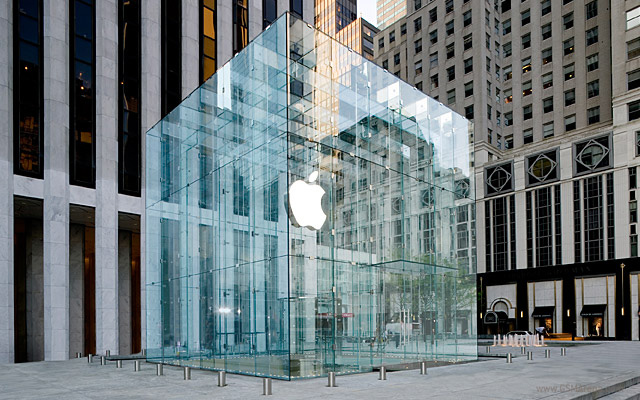 The company reported a quarterly revenue of $35 billion, with quarterly net profit of $8.8 billion. Compared to this, last year Apple made $28.6 billion in revenue and $7.3 billion in profit, in the same quarter.
But even though the year-over-year growth is impressive, this was a slow quarter for Apple, as numbers dropped from the second quarter this year.
The major reason for the drop is due to the iPhone sales, which although sold an impressive 26 million units this quarter, could not match the 35.1 million from the last quarter. And since Apple earns a big chunk of its revenue from the iPhone, the drop in iPhone sales has also resulted in a drop in the overall revenue and thus the profits. It has also resulted in Apple missing the analysts target, even though it surpassed its own.
The reason for the drop in the iPhone sales is speculated upon the arrival of the next generation model in the coming months. As usual, consumers are doing the smart thing of waiting to see what Apple comes up with next before signing that two-year contract for their next iPhone.
Due to this behavior, it is predicted that the next quarter will also be slow for Apple, until the first financial quarter of next year when it finally gets back in the game due to the holiday sales and the release of new products.
As far as other products are concerned, the iPad is the only one that showed growth, with a stunning 17 million units sold this quarter. The Mac sold 4 million units this quarter, same as the last one and the iPod continues its slow decline with 6.8 million units sold.
Below you will find a table detailing this quarter's results compared to the previous one this year and the one last year.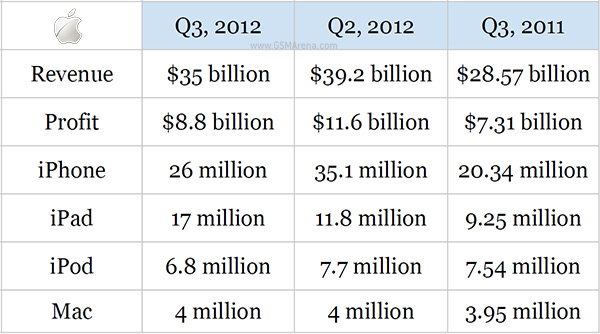 A
nice make ur price valve low so that all the students are able to have i phone thank u
d
1/2 of that is from suing everyone cuz there phones and tabs are outdated junk. ......att note eating jellybeans!! FTW
D
A lot to learn in business.. Short term gain is nothing compared to dominating long term.. Do the right thing by your customers.. is the Galaxy S1/S2 even getting any more updates? Didn't think so.. who is the real rip off..
ADVERTISEMENTS