Apple brought Google in the midst of its legal tussle with Samsung. The Cupertino based company requested a judge to order Google to turn over Android source code documents. Apple claims that Google is improperly withholding information which has already been requested in the pretrial information sharing.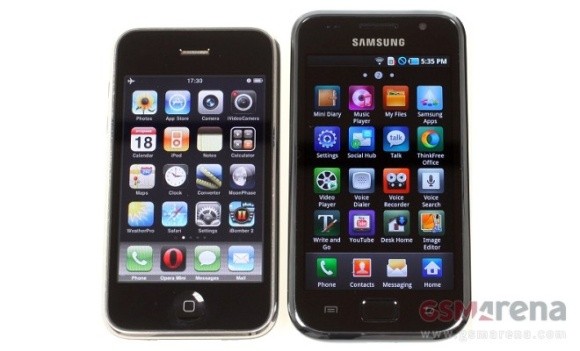 According to a court filing by Apple's legal team, because Google's Android OS is used in all Samsung made, patent infringing products, it "provides much of the accused functionality." Apple's lawyers questioned the transparency of the evidence gathering process before the trial.
Google's lawyers told the judge that in keeping the search giant off the official complaint, Apple has made a "strategic decision." As a third party to the case, Google doesn't have the same rights as Apple and Google regarding "reciprocal discovery." Henceforth, should Google hand over the Android documents, Apple might have a "future discovery that we don't think they're entitled to" and "ideas about how to proceed that they wouldn't have had."
The current legal ordeal is part of Apple's second patent infringement lawsuit against Samsung. The company got awarded $1.05 billion by a jury in a verdict from last year.
?
Are you high? Everything is a copy? Samsung obviously copied because Crapple won a case? Are you aware that the us was their only main victory? That they couldn't even keep a straight story on Where they came up with the design? That in the tabl...
g
whats wrong with apple?are they always so insecure?.........but at least they are consistent.
ADVERTISEMENTS