Apple is sending out invites for a special event to be held next month. The event will take place in New York City on Monday, December 2.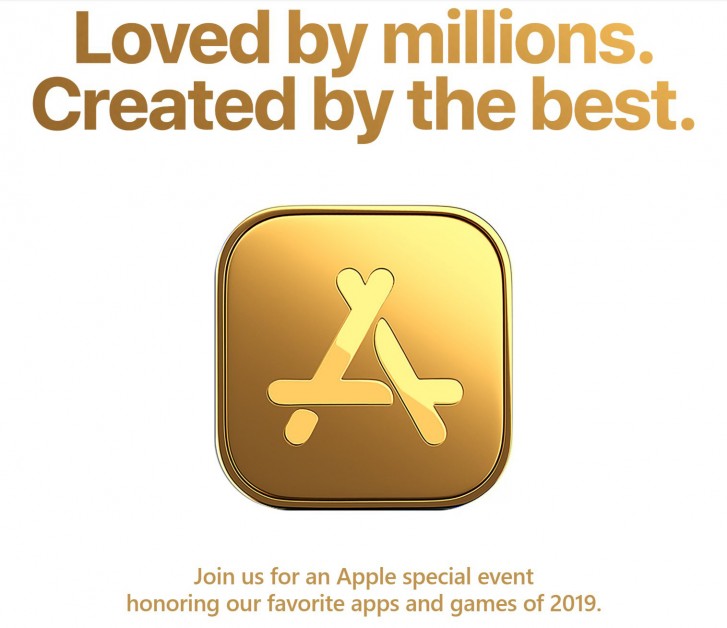 According to the invite, the event will honor Apple's favorite apps and games of 2019. That pretty much seems to be the extent of the event's description, which might not be much but that's actually a bit more verbose than Apple's usually cryptic invites.
This seems to be the first time Apple has has scheduled a special event in recent memory centered entirely around apps. The company does host yearly Apple Design Awards for the best looking apps on iOS and macOS, but the results are usually announced online without any event. And those were already handed out earlier this year.
It seems this will be a new tradition for Apple going-forward to award the all-round best apps and games for its platforms from developers that came out that year. Of course, it only makes sense to do that in the last month of the year. It's interesting, though, that they would hold an entire event for that but Apple has repeatedly stressed the importance of developers in the success of its products and has likely decided to give back to the community.
We will update the article if we learn more about this event beyond the invite.
?
Captain America is that you? You sound like you were in deep freeze and just woke up and commented from 2009. If you're into gaming, iOS is the superior platform and that's just the final word. Anything you have on Android, iOS will have, and a bette...
Android have same apps and games in its andrid store for much less money. Also the app creators dont need to shell 100 per ap displayed in android store like apple users must do. When comes to friends and enemies android OS and store is very fri...
O
Isn't every business trying to achieve that?