Apple is working on a stylus with an extendable nib with multiple tips and a built in light sensor. The information comes from patent images secured by AppleInsider.
The nib on the stylus is flexible and can either work almost entirely from within the chassis of the stylus for drawing thin lines or be extended so as to deliver multiple touch zones like a paintbrush.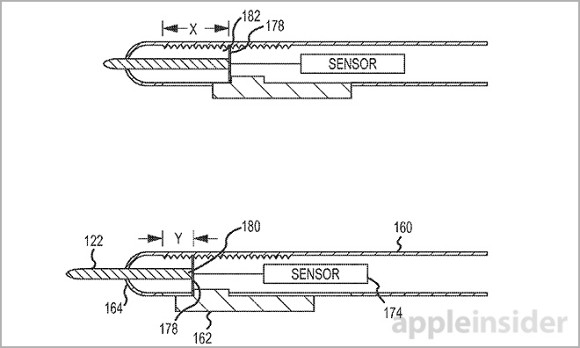 With the exposed nib protruding more from the stylus' body, the tablet's GUI could produce different output color, opacity, etc.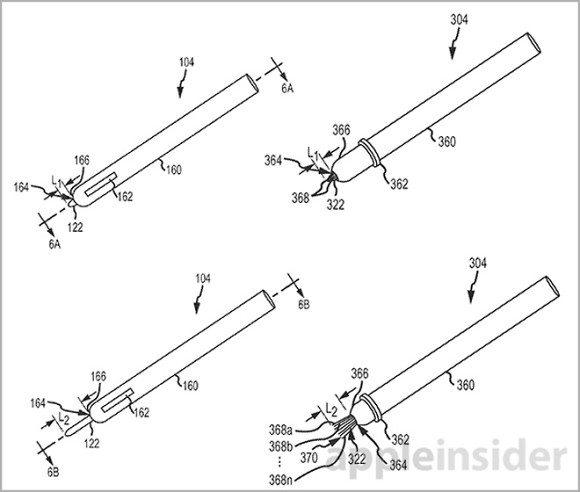 There will be an actuator on te stylus which will either extend the nib or the multiple tip strands, which will act like a paintbrush tip. Both the nib and the miltuple strands tip will extend out of a single hole so the stylus may include some kind of collar system built in.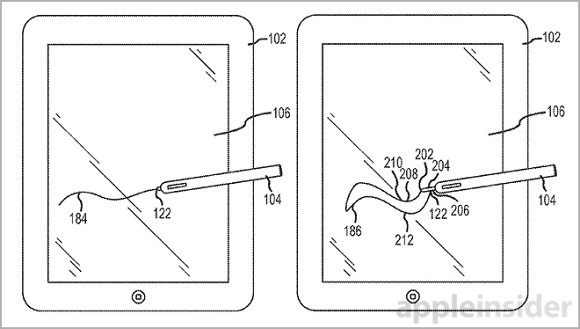 The stylus' strands could feature light-transmissive tips through which data could pass. Taking in light information through those tips the stylus could be able to inform the tablet to change a line's color, choose certain patterns or change the brush type.

The light sensing capabilities may instead be used to read and apply real life colors.
This advanced stylus patent was first filed in 2012 and was granted today.
?
And like I said...it never really was...but when are we even talking then
D
just like i said "it was better" and i was not talking about 2007...
?
http://www.youtube.com/watch?v=eEdLhRzGi-U Since when was the Xperia first to use super sensitive touch functions? Nokias too.