Apple has started seeding the third version of the developer preview of iOS 7 to registered developers. If you have it installed on your device, you should have gotten a prompt to update it by now.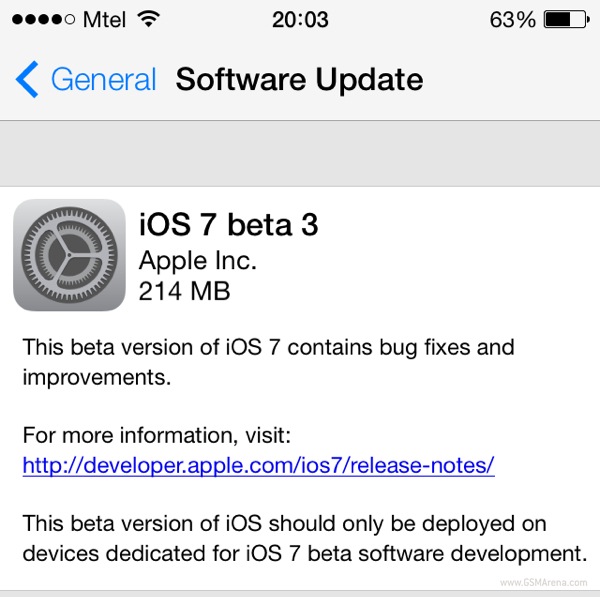 As usual, there are several minor changes across the board but by far the most noticeable is the change of system fonts. The first two versions of iOS 7 beta used Helvetica Neue Light, which at times was bit hard to read. The latest version changes it to Helvetica Neue Regular, which is a lot more legible. Light and Ultra Light are still visible in certain places in the UI but less frequently than before.
Other changes include bigger status bar on the lockscreen, new animation for app downloads, dots in Calendar app to indicate events on particular days, new music player controls and much more.
For a full list of changes, click on the source link below.
D
Skype has problem, I can't Chat on skype. And, When I want to change the wallpaper Settings> Wallpaper then suddenly it closes automatically....:( Sometimes If someone Calls you You have receive there is no option to Cut which is so wei...
D
IOS 7 beta 3 ,siri not working
m
Ios 7 is the worlds most advanced operating system
ADVERTISEMENTS