Apple has just sent invitations to the press for an upcoming event on September 9. The rumors have pinpointed the date already, so it is hardly a surprise.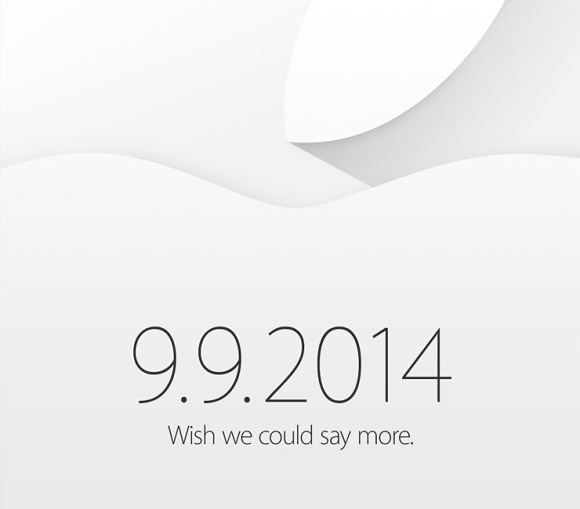 Apple is expected to unveil the worst-kept under wraps iPhone - the 4.7" iPhone 6. If we are to trust some previous rumors, the iWatch smartwatch will be joining the next generation iPhone as well.
With the recent LG G Watch R announcement and the upcoming Moto 360 smartwatch, Apple should be in a hurry to capture some of the wearable momentum. It has already snagged a former Tag Heuer's VP of sales, another proof the iWatch announcement is happening sooner than later.
Apple also acquired Beats Audio this year, so we might see some interesting results from this collaboration announced at the event, too. Hopefully Apple has managed to keep some key features a secret through all of those leaks and will manage to surprise us in ways that go beyond the sapphire glass.
Finally, the iOS 8 is expected to start seeding to all compatible iDevices on September 9 as well.
s
Apple bash all you want fellow nerds...who cares about all that other crap if it looks pretty, usability is easy, and you can do all the fun time wasting rubbish we buy these phones/devices for... Apple wins... if you want a computer go home and play...
D
It deppends on where you live tho and ofc you can have great things with a device with MicroSD but this is like the king Steve Jobs said once that MicroSDs makes the device vunerable to viruzes and ofc it's easier to get files too but dude the most i...
?
Well, as a former iphone user I can tell you what I can do that I couldn't do before and that is quickly and easily exchange documents and photos when I didn't have access to fast internet and wanted to exchange things with co-workers and friends nea...
ADVERTISEMENT