Apple serving full-screen iPhone 6s pop-up ads to App Store users on old iPhones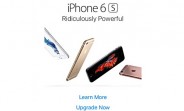 With an aim to boost the sales of its iPhone 6s smartphone, Apple has started displaying full-screen pop-up ads of the device to those accessing the company's App Store app on older iPhone models. This is for the first time the Cupertino-based company has served full-screen ads.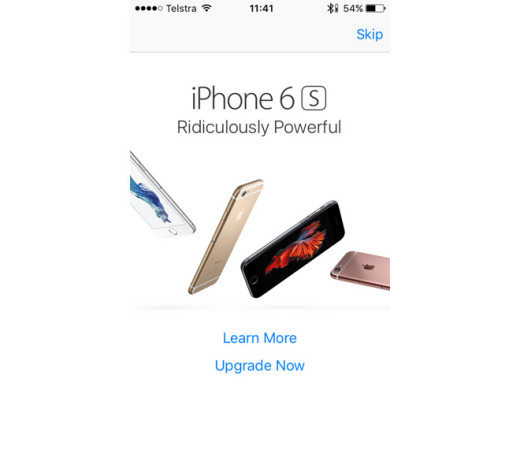 The ad - which includes an image of the device with the slogan "Ridiculously Powerful" at the top and options "Learn More" and "Upgrade Now" at the bottom - is reportedly showing up for those using an iPhone 5s (and older) running iOS 9.2.
Unsurprisingly, many of those being targeted aren't happy:
Fucking Apple throwing an cliche iPhone 6S ad to pop up in the App Store. Like I plan to get that phone but not when they fucking say so.

— Koisha (@MrFlox888) December 11, 2015
Just got a full screen iPhone 6s ad when I opened up the App Store app. Hope this isn't the start of a new trend #apple

— David Turnbull (@_davidturnbull) December 11, 2015
D
"Ridiculously Powerful". Well, at least they got that right. But not on the way you'd think....
?
There are bigger prizes on vulnerabilities that are not shared with the manufacturer, you might want to keep that in mind as well.
D
Sure, go ahead and try, there's bounties up for vulnerabilities. As for the average Joe? chances of them being targeted and hit successfully, are next to none, not impossible, but very close.
ADVERTISEMENTS