According to "people familiar with the matter", Apple has already placed orders to its Asian suppliers for 5 to 6 million units of its first smartwatch. And all of those are for the initial run, with the aforementioned suppliers expected to produce these units during the first quarter of this year, ahead of the Apple Watch's April launch.
Such a big number of units ordered can only mean one thing: Apple is betting big on the Watch, and it's incredibly confident that it will succeed in the wearable space. If it manages to sell 5 to 6 million watches, even in a few months, Apple seems poised to battle it out with Samsung for the title of the company that sells the most smartwatches.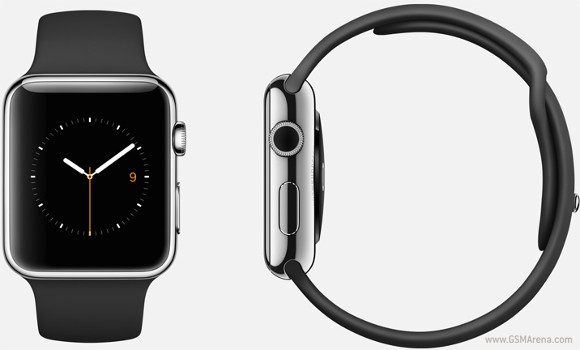 For comparison's sake, consider that Pebble has only sold 1 million devices until December 31, 2014 - since its inception. And during all of last year, only around 720,000 Android Wear smartwatches were shipped. So if Apple hasn't overestimated demand for the Watch, then it seems certain that this product will make a big splash in the market.
Half of its initial production run is going to be made up of the entry-level Apple Watch Sport offering, which will be the cheapest of the bunch, starting at $349. Around a third of the production output will consist of the midrange Apple Watch model, while orders for the premium Apple Watch Edition with its 18k gold casing should make up the rest.
And then in the second quarter, we may see up to 1 million Apple Watch Edition units being made each month, apparently fueled by crazy demand for this version in China.
The Apple Watch is being assembled by Taiwan-based Quanta Computer, which has started mass production of the wearable earlier this year, in order to be prepared for the April release.
?
If the charge doesn't hold a full day, it becomes quite useless.. Also, I can't understand the design of that watch, it looks like a toy watch..
?
Not smart enough...need smartphone in order to work.
M
Apple Pay : what is better about it exactly? Siri : You play with it for a few minutes, then are you really still using it? Google Now seems so much more useful (but I admit it does feel less like a game). Smart Cover : I find the one for t...
ADVERTISEMENTS