Pre-orders for the new Apple iPhone 6 and iPhone 6 Plus started a week ago but some people prefer to buy their gadgets in person. The lines are long though, as usual, and many people in line have been queueing for a couple of days now.
Apple is initially launching its new smartphones in the following countries: the US, the UK, Germany, France, Japan, Hong Kong, Singapore and Australia. China, India, Russia and other countries will be getting them later on.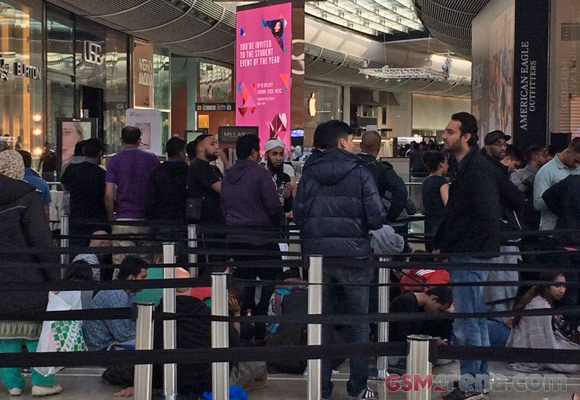 Such an event doesn't go without drama, of course. A quick look at Twitter reveals that the first buyer in Perth, Australia dropped his brand new iPhone on the pavement.
The first person to buy the new iPhone 6 in Perth ... drops it http://t.co/TTYMjbqxvB http://t.co/WCWI5ckxod

— IndyTech (@IndyTech) September 19, 2014
Oh, and there will be a "free" Katy Perry selfie pre-loaded on the iPhone 6 (we weren't aware selfies are paid).
FYI to all new IPHONE 6 buyers, there will also be a free selfie of me already in ur photo roll 💁

— KATY PERRY (@katyperry) September 17, 2014
One reason to get in line is that iPhone 6 Plus units sold out online hours after becoming available.
D
How much for the iphone in jamaica?
?
nice english...BTW are you sure that you're not trolling on android threads as well? don't be a liar or else a meteorite will strike you :D
D
"Apple's new iPhone 6, released just over 13 hours ago in the U.S., has already hit 2.86% of all iPhone activity worldwide These figures are remarkable. It took 10 days after launch for iPhone 5s to hit 2.67%" Huge sales!