Apple Store down in anticipation of today's launches: red iPhones, 9.7" iPads and more
Apple was on fire this week - it unveiled the iPhone 7 (Product) Red, doubled the storage of the iPhone SE, unveiled a new, cheaper iPad 9.7, it even added more watch strap options.
And predictably the Apple Store is down. You are greeted wit a "we'll be back" message in a variety of languages. This is fitting since the red iPhone 7 will launch globally at the same hour - 3:01 pm GMT. The messages in each language list the local time in the respective country, if you can't figure out this GMT thing.
The new Apple iPad 9.7 and iPhone SE with extra storage also go on sale later today - out of the blue, Apple created a huge launch.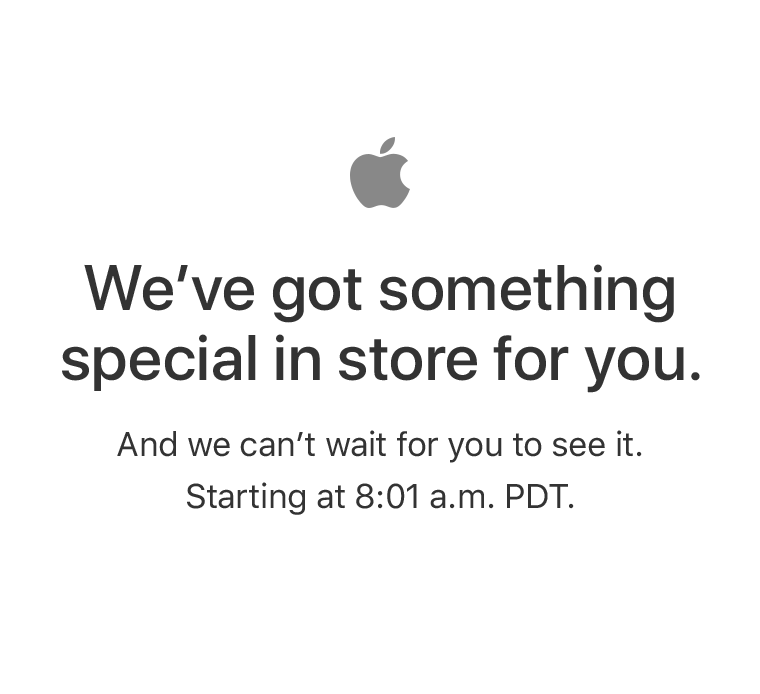 Source (Apple Store, temporarily "down")
D
I like a lot of phones and have a lot of phones. What's wrong with that ah
E
Imagine yourself in Apple's marketing board room. The meeting start with.... How can we boost iPhone sales? and its product line....... Dont tell me the meeting started with... What can apple do to support charity? (Bite me hard lol.) Ma...