Apple has been sued for $2 Billion by the German company, IPCom, due to alleged patent infringements.
The patent is for mobile phones giving priority to emergency calls over a cellular network. IPCom purchased the patent from Robert Bosch, a German automobile parts maker.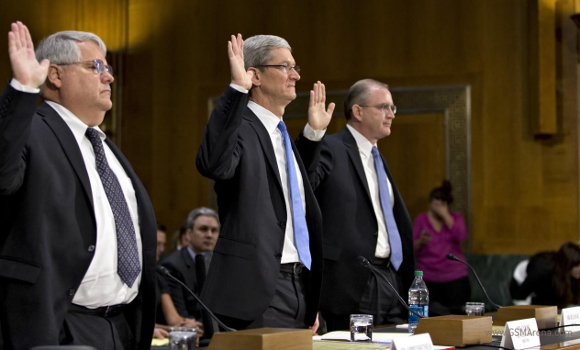 Seeing as this technology has existed in mobile phones for a long time, and virtually every phone uses the feature, it's hard to see IPCom as having a real shot at getting an amount anywhere near what they're asking for in the lawsuit. It seems to be a very obvious case of patent trolling, which is heavily practiced in the consumer technology space.
This isn't the first time, however, that this patent has been brought up in courts. Nokia has also been sued by IPCom, along with other cell phone manufacturers. HTC, Vodafone, Ericsson, Nokia, and Apple have all previously attempted to get this patent deemed invalid by the European Patent Office.
IPCom demands $2.12 Billion from Apple for the patent infringement. Apple hasn't been reached for comment on the lawsuit, but the Cupertino-based company's legal team probably isn't sweating bullets.
M
There is no feeling of inferiority or superiority, only bitterness, for a former prosperous company that I used to like. I have IPad, WindowsPhone8 and Cyanogen Smarthphone. I use them all. Korean court dismissed all charges against Samsung, as ...
?
Didn't Samsung lose in Korea too ? In their own country. And they admitted in the US court they ripped off the design ,look and feel of the IPhone they just were not okay with the price they had to pay . The galaxy lineup totally started as a bad IPh...
M
Have you seen what is Apple suing Samsung for? The round shape edges, the look of the icons, the similarity between the screen unlocking. They got 1 billion dollars in California court for it. On the other side, IOS7 is completely copied from Googl...