Apple is being sued by two of its customers on the count of the location tracking data stored in the iOS file consolidated.db.
One Vikram Ajjampur - an iPhone user in Florida and William Devito - a New York iPad user, claim that collecting location history data is illegal and they want a refund for their iDevices plus this activity to be barred by the US federal government.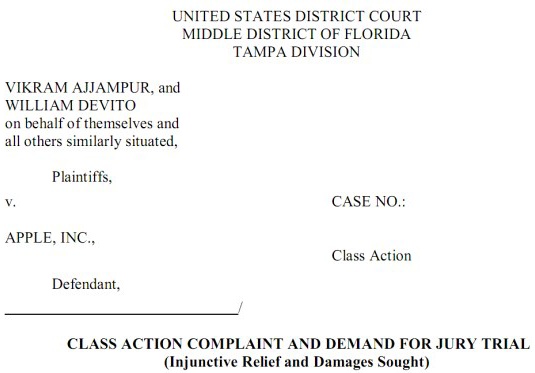 This was the next logical step after the dent in the iOS armor was first found. Now Apple faces a tough period as lawsuits are likely to follow from everywhere.
The company has refused comment so far, but an alleged letter response from Steve Jobs himself might give us a clue as to what Apple thinks of all this.
In this letter to a customer, who writes to Apple's CEO, asking him to clarify matters, Steve Jobs says that Apple isn't collecting any location information on its customers and that the information is only stored on local iTunes backup files and not sent back to Apple.
We will update accordingly when new information on the matter surfaces.
?
Man, you rock! Couldn't have written a better comment myself, totally agree with you!
D
Pardon me about iphone4 solid built quality. I have myself 3 unit replacement. first one can only get charge up to 40% percent battery life and second suddenly phone output no more sound. happy using 3 unit but worry..
?
Never occurred to me that Apple only works on one phone per year and other companies work on so many even though most of other companies' phones are clones of their own. When the first iPhone came out, it didn't seem like a smart phone. It didn't eve...
ADVERTISEMENTS