Technology market intelligence company ABI Research has posted its report on the tablet market in the first quarter of the year. The numbers show a familiar picture - Apple is in the lead with Samsung coming in second.
What is more interesting is the rate at which the Korean company closes the gap to the Cupertino giant. In just a year Samsung has managed to reduce the gap by over 20 percent points, which given the current size of the market equals 3.4 million units. Mind you, the ABI Research report only includes branded tablets (no white box manufacturers), which explains the slight differences in the market share calculations.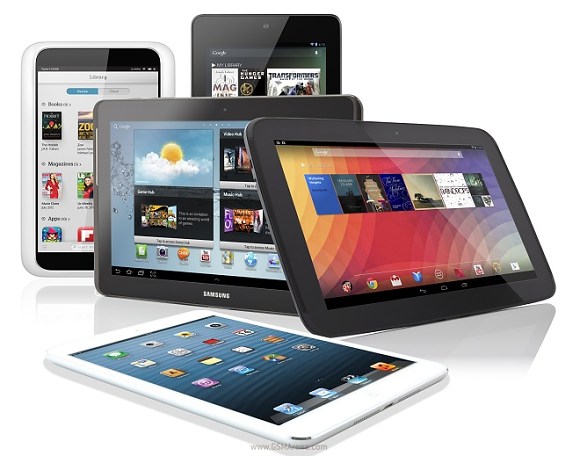 The two rivals should be even closer in the second quarter of this year as Apple has no new tablets coming up, while Samsung keeps expanding the availability of its recently introduced Galaxy Tab Pro and Note Pro slates. Furthermore, the company is gearing up to release a new high-end tablet dubbed Galaxy Tab S on June 12 - if that one makes a speedy appearance to the market it may help its maker reach the top.
As far as operating system distribution is concerned, Android is in the lead with 56.3%, according to the data published. iOS is now a somewhat distant second, controlling 39.6% of the market with Windows 8 and RT managing only 4.1%.
The final interesting trend noted by the researches is the growing popularity of Cellular equipped tablets. 22% of all newly sold slates had either 3G or 4G radio - the highest since September 2011.
?
You point is taken. However, it's proven that people who buy phones on contract pay more for the service and the phone as compared to someone who buys the phone outright and the same service plan over the same time period.
D
Yes, Android tablets are good only on paper and price. Im looking at the kids here, my daughter and the friends with iPads are always using them, but the kids who have other tablets barely use them at all. For example the girl next door with a Samsun...
S
When it comes to tabs..I pad rules for a number of reasons...Period. I am not an iPhone fan-boy but you have to give them the due credit. Samsung Galaxy Tabs are OK in that price bracket..but I PAD gives you that seamless pristine TAB experie...