Apple finally broke the silence on the growing and near deafening criticism on the lack of focus on the Mac lineup, especially with regards to the current Mac Pro, which was launched back in 2013 and hasn't received any updates since then. In a small briefing with select journalists, Apple talked about what it plans to do with the Mac Pro and the Mac lineup in general in the future, as well as announcing some updates for current products.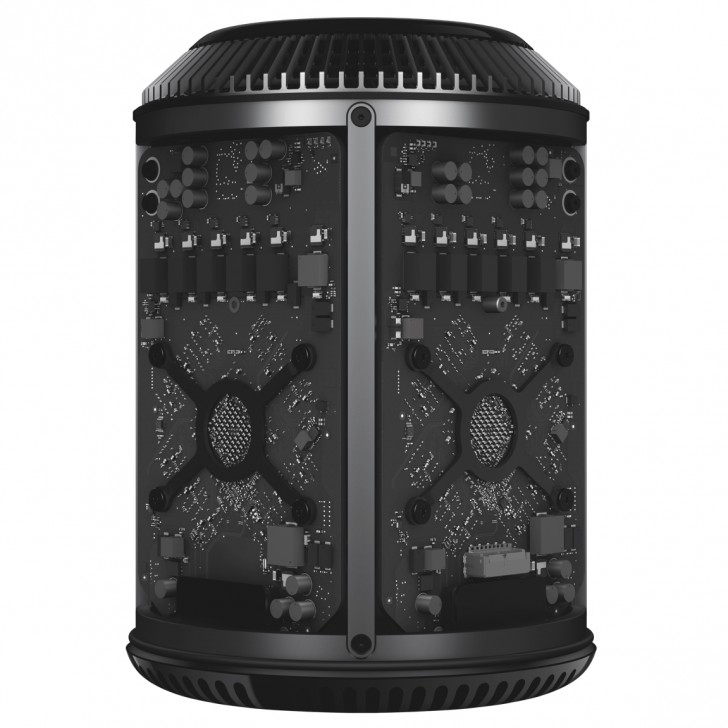 The biggest takeaway is that there is a new Mac Pro coming. Apple mentioned that it will be returning to a modular design after the current one didn't work out. With the existing Mac Pro, Apple made a bet on the integrated, dual GPU structure, which proved to be a mistake, as it did not allow easy upgrades since the thermal design was unsuitable for more modern and more powerful GPUs. Also, the dual GPU architecture did not take off as expected, which made it unsuitable for certain tasks. With the upcoming design, Apple will be bringing the ability to upgrade the CPU as well as GPU for a more future-ready pro system.
Apple also announced that it will also be making a new pro display. Apple bowed out of the pro display market after they discontinued the Thunderbolt display and worked on a new range of monitors with LG. However, those who would rather have an Apple branded pro display can now breathe easy again as there will be one coming next year along with the new Mac Pro.
Apple also talked about the iMac, and how it never expected it to be so popular with pro users. That may have something to do with the current Mac Pro being so incompetent that the pro users had no choice but to go with the next best option, but I digress. Apple said it is also working on a new iMac with more focus on the pro functionality, and that it will be coming some time this year.
As for the Mac mini, Apple refused to comment on any future updates.
For the time being, Apple has announced spec boost for the current Mac Pro models, which will be available this week. The $2999 model gets 6-core Intel Xeon from the previous quad-core and dual AMD D500 GPU from the previous D300. The $3999 model gets an 8-core Xeon CPU from the previous 6-core and dual D700 GPU from the previous D500. Everything else remains identical. This is only for those who have to buy a Mac Pro right now. Everybody else would do well to wait a year.
?
Correction *overpriced Garbage CAN.
?
Vegetaholic.. I agree with you with the current mac hardware is garbage compared to getting a very powerful pc which will never degrade gaming imagine the Titan xp GPU . But things might change if you can customize the GPU and CPU on a Mac. This wil...
V
Dude are you serious???? Gaming on mac???? Man, for this price you can build top of the class super duper gaming PC, why throw cash for Mac and put Windows on it which will degrade your gaming performance???