As we get closer to Apple's WorldWide Developer Conference (WWDC) that takes place in early June, we're starting to hear more rumors about what products could be unveiled there. We've already told you to expect a new 10.5" iPad Pro with small bezels (to be the successor for the 9.7" iPad Pro), as well as a Siri-powered smart speaker.
Now a new report says the company will also refresh its entire laptop lineup. That's going to be very big news if true, because, for example, the latest MacBook Pros have only been released last October - following a period of more than 500 days since its predecessors came out.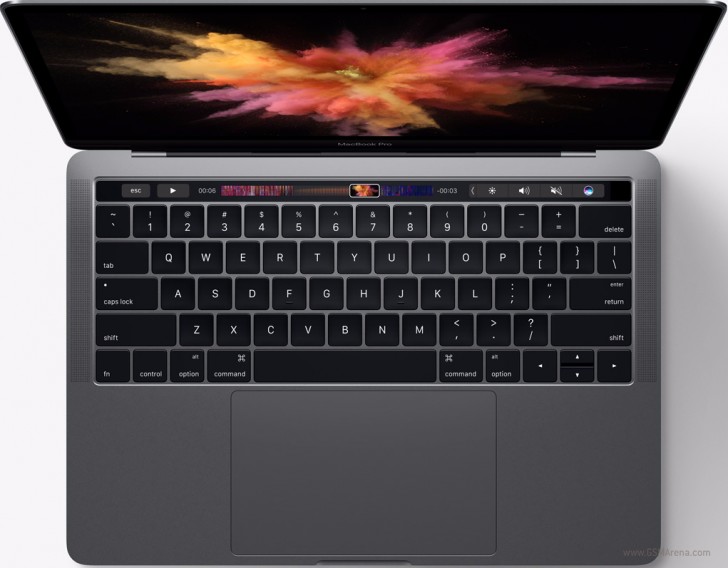 Apple MacBook Pro with Touch Bar (late 2016)
So to have yet another refresh less than eight months after that would be remarkable. However, many Apple loyalists have complained about certain aspects of the new MacBook Pros, so the company could be eager to show them it's listening.
The report claims the updated MacBook Pro will share the looks of its predecessor from 2016, but differ in "internal architecture". The new model will get Intel Kaby Lake CPUs.
A new processor should also be on offer for the 12-inch MacBook. Surprisingly, Apple is said to be considering a CPU update for the aging MacBook Air, its cheapest laptop which was last refreshed in 2015. This has been getting long in the tooth and there have been many rumors saying Apple would discontinue it. However, its sales are strong, which is why it's still on offer - and might get an upgrade next month.
?
GPU is important I will only buy this if it will come with the 1080TI GPU.. at least when I boot my mac to windows I can play games on it!!!
?
I think Macs don't need thag much GPU spec since they're not really that optimized for gaming. Plus add to the fact that those GPUs need lots of power. It would just last as long as an iPhone7 with dual 1080s in SLI. I think a Radeon RX 580 is a much...
D
When the fastest CPU was a 80486, with a million or so 600-1000nm transistors at 33MHz, engineering a 70% performance increase wasn't all that hard. Today with billions of 10-14nm transistors at around 3300MHz, it's FAR harder to achieve any further ...