Apple reportedly wants to switch over from Touch ID to Face ID this year, but it won't repeat the mistakes of the iPhone X. Component shortages delayed the lucrative flagship and limited availability early on. This time around Apple will start its trial production run much earlier to make sure everything is running smoothly.
This will kick off in the second quarter this year. The info comes from Taiwanese IC design houses, which expect to see their revenues go up soon. Keep in mind that the next-gen iPhones are not due until late Q3 (likely September again). For comparison, Apple started the trial period in late July last year.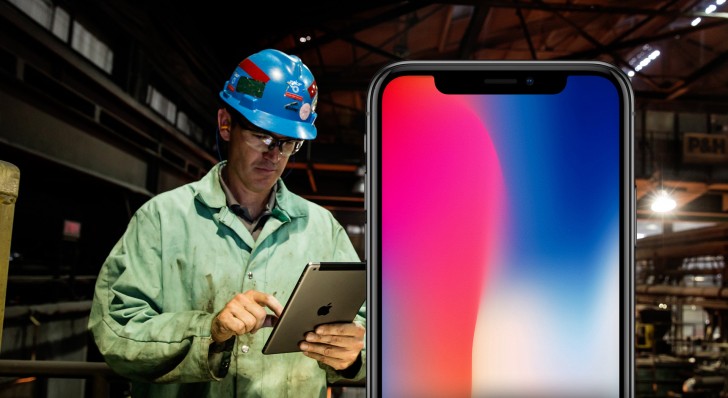 There will be three iPhone models – 5.85" and 6.45" OLED-based and a 6.1" LCD one – all of which are expected to use face scanning. There were barely enough 3D sensors for the iPhone X last year, so there can't be any shortages this time around. Also, expect notches all around.
D
I did use iphone X for a few days and it has far more issues than just the notch. The device is heavy and hard to control with one hand, the UX is so clumsy and silly without the home button, I need much more movements and presses to do same things a...
?
i think to remove notch from screen for big full screen is to have a single line of camera instead of circle. Hope it could be achieved