TV App
Previously only available in the United States at launch, the TV app is now available in Canada, Australia, UK, France, Germany, Norway and Sweden. It greatly improves the whole user experience by pulling together content from a variety of video services and in use it makes the Apple TV 4K far more convenient to use. However, not all content providers are available yet and will be added over time.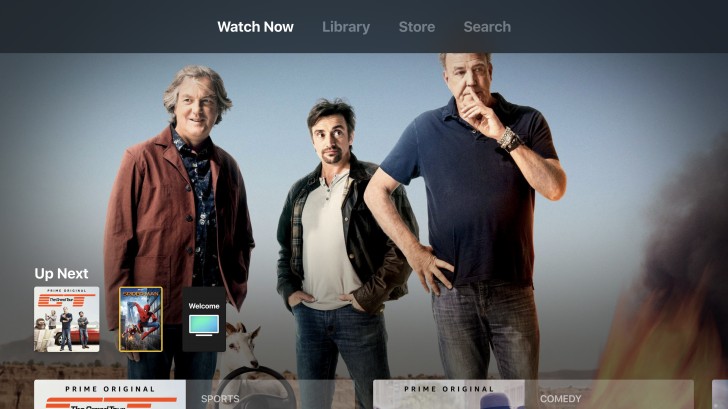 TV App curating a number of channels
You'll also find the TV app has replaced the Videos App on your iPhone, iPad or iPod touch providing a seamless way to pick up watching content between devices. At any point you can get back into the TV app by pressing the TV/Home button.
Amazon Prime Video
Originally announced at WWDC '17, the Amazon Prime Video was finally made available for download on Dec 6th '17, just in time for us to watch Series 2 of the Grand Tour.
In a nice touch, it's also available for the 3rd Generation Apple TV in addition to the Apple TV (4th gen) and the Apple TV 4K.
It offers the usual Amazon Prime Video content grid layout. Whilst it's functional it's fair to say that we were expecting something more fluid and dynamic that better matched the Apple TVs user interface.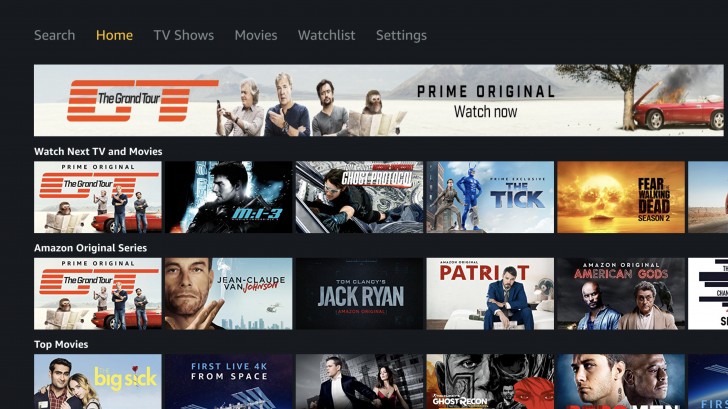 Amazon Prime Video home screen
One oddity is that audio output is stereo only! Even though the audio description will tell you it's 5.1 surround sound. The Amazon Prime support page currently lists 5.1 as coming soon so it's safe to assume that this was a launch bug that will be corrected shortly.[Update - during the course of this review Amazon updated the Amazon Prime Video app to support 5.1 surround sound for UHD content. Non UHD content 5.1 surround sound is still listed as coming soon].