Additional Apple TV 4K features
Airplay
Airplay allows the Apple TV 4K to appear as a target when playing back content from an iDevice providing a quick and easy way to play content through your audio system connected to the Apple TV. This is often the only option if the appropriate app isn't available on the Apple TV 4K, for example Spotify. You can also turn on Airplay Mirroring where both the Audio and Video from your iDevice are mirrored to the Apple TV 4K. Airplay 2 is incoming at some point in the future that allows multiple Airplay devices to be streamed to concurrently, if we had to call it, this will be made available when Apple launch the HomePod in 2018.
Whilst we're on the subject of audio, if you've paired Apple AirPods or any of the Beats headphones that include the W1 chip with another iDevice, thanks to iCloud, they will automatically appear as a output device. Super convenient and perfect for private listening.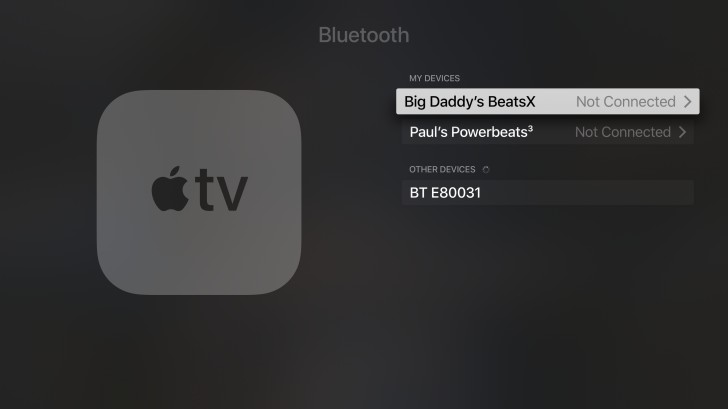 W1 equipped devices appear without pairing for output
Streaming
Whilst not as versatile as some streaming devices their are a number of notable apps in the App Store that allow you to stream content to the Apple TV 4K. In our tests we used the Infuse app to stream our 4K test content from a Western Digital NAS device. VLC is also a worthy addition.
Gaming
The Apple A10X Fusion chip provides x4 the graphical performance of the previous generation Apple TV. When combined with Apples Metal API's the Apple TV 4K should make for a very capable casual gaming console. Performance wise it's closer to Nvidia's Shield console than to the Xbox or PlayStation platforms.
Revealed on stage during the Apple TV 4K announcement, Thatgamecompany revealed Sky - a whimsical adventure that Apple chose to showcase the Apple TV 4Ks gaming prowess. This game was recently delayed to March 2018.
Games like Crossy Road and Minecraft show that great games don't have to be about graphics fidelity but we can't wait to see what games appear for the Apple TV 4K once developers fully embrace the Apple TV 4Ks gaming potential.
Whilst the Siri remote is acceptable for casual gaming we'd recommend using a MFI compatible controller such as the SteelSeries from Nimbus.
HomeKit
You can use the Apple TV 4K as a hub for Apple HomeKit accessories. Simply ensure that your Apple TV is using the same Apple ID as your iOS device and you'll be able to control your HomeKit compatible accessories remotely from another iOS device. tvOS doesn't yet include the Home app so the only way you can directly control a HomeKit compatible device via the Apple TV 4K is using your voice with Siri, for example "Turn the lights out in the living room."
Verdict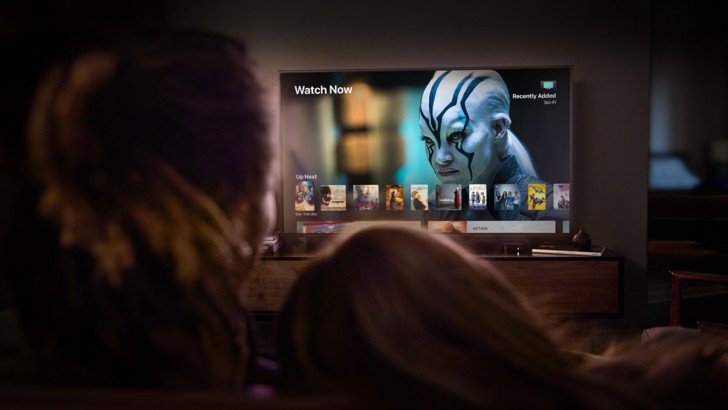 If you're an iPhone owner or a long time Apple user with purchased iTunes content then you wont be disappointed in the Apple TV 4K. Your content will never look and sound better.
However, if YouTube 4K content playback is your priority or you're not an Apple user then we can't recommend the Apple TV 4K as you'd be better serviced by one of it's alternatives from Roku, Amazon or Googles own Chromecast Ultra.
Apple still sells the 32GB 4th Generation Apple TV saving you $30. But for the cost of a family trip to the cinema we'd recommend making the investment in the Apple TV 4K to future proof your purchase. You'll be glad you did when you do get that 4K tv.