Apple has updated its Maps service to expand the Flyover and Traffic support in a number of countries. Now Austria, Denmark, Japan and Switzerland proximity-based Nearby search results on iPhone and iPad.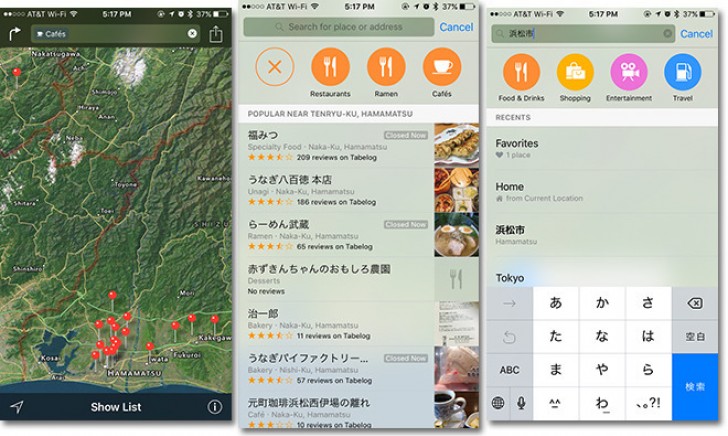 As for the Flyover - you can now enjoy 3D imagery with photorealistic bird's eye view of Augsburg, Braunshweif, and Hanover in Germany, Newcastle upon Tyne in England and the Japanese prefecture of Niigata.
Finally, in Turkey Maps has been updated to support real-time traffic data. Apple has done a nice job with this one, but has to put in a lot more effort in Maps before it stands a chance against Google Maps.