Uncharted territory
Apple Watch review: Uncharted territory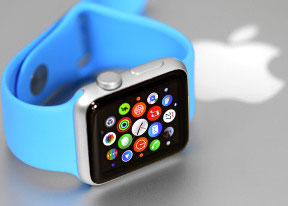 Conclusion
Apple Watch gets many things right - it comes with a cool design available in two sizes, and you even get both S/M and M/L bands in the box. It integrates well with your iPhone and will certainly reduce the number of times you need to reach for your phone. Plus you get all those strap options, some of which are pretty innovative on their own.
The new Apple smartwatch platform is pretty easy to get used to and comes with more preinstalled apps than its rivals, enabling better out of the box functionality. Then you get the fitness tracking which is among the best you can get within a smartwatch.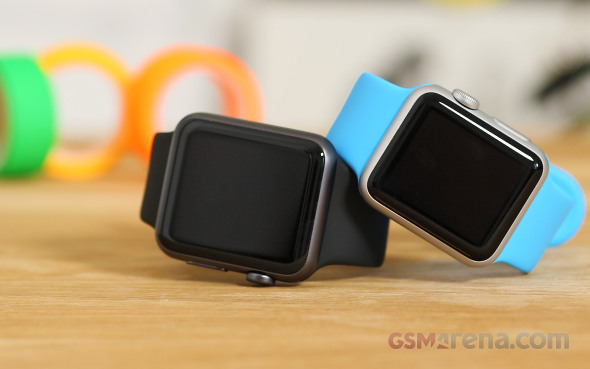 Currently there are very few third-party apps, but the list is growing by the day. Hopefully Apple does right with the watchfaces and allow third-party ones in the Store soon. The Watch serves great for viewing and interacting with notifications, while Siri lets you command your phone without even touching it.
However, for all its virtues, the Apple Watch still feels like a first-gen product - its performance has its ups and downs with lags not a rare sight. The software is also rather dodgy at times and app and platform crashes are way more frequent than on any other Apple product.
Opinions are divided as to whether Apple's new OS is easier to operate than Android Wear, the fact remains that functionality is pretty evenly matched between the two. And the battery life is easily among the worst we've seen from a smart wearable even though the screen remains off most of the time.
Those all would have been much easier to swallow had it not been for the elephant in the room which is the pricing. The Apple Watch starts at $349 for the base 38mm Sport version, but the more "manly" size will run you $399. In Europe things are even uglier at €399/€449 - notably more expensive than any of its rivals, sometimes a few times more. If you add a leather or metal band that comes as a standard on many competitors, pricing will get really ridiculous.
Key test findings:
Build quality is top notch, regardless whether its Aluminum + Ion-X, Steel + Sapphire or Gold + Sapphire glass;
You'll probably need to buy a second more stylish and comfy band if you opted for the cheaper Sport model
Both the smaller and bigger AMOLED displays have great contrast and sunlight legibility
Bluetooth hands-free connections need a crucial fix
You will need to recharge every night, but you should be able to make it through a day almost always
There is a limited number of watchfaces and app support at launch
The Watch OS is great with excellent integration with the iPhone, though it needs further tweaking
Excellent for fitness tracking, though you will need your iPhone for precise GPS tracking
It all boils down to one question - is the Apple Watch a smart way to spend a huge chunk of your hard-earned cash? Well, that would be a tough call.
On one hand, even though they've come up with an excellent user interface, Apple didn't really add a new dimension to the smart wearable experience.
Then of course, if you won an Apple iPhone and you'd like to see what that smart wearable wave is all about, the Apple Watch is pretty much your only bet, as the only available alternative is the Pebble watch, which doesn't provide much in terms of integration with iOS.
It certainly grows on you with time but we found it hardly delivers a must-have functionality. Issuing commands to your wrist watch may sound fancy, but it's limited in its usefulness. Making calls on it is straight up weird. Sending doodles or even your heartbeat to people - you get our point. On the other hand, the same holds true for Android Wear, so it's all boils downs to pricing really. And Apple's certainly won't make you jump in excitement.
The Apple Watch is Apple's first attempt a new form factor in years and it may be argued, it's Apple's first truly new mobile product after Steve Jobs passed away.
Back when the first iPhone was revealed, it wasn't a perfect product either. It wasn't a cheap one too. But it had the most beautiful touch user interface we had seen and the its incredible mobile web browser opened the doors to mobile browsing as a whole.
When the first iPad was announced, we didn't have any other portable tablets to speak of. It was a new product category on its own and today, its name has almost become synonymous with a tablet's.
But the Apple Watch is short on both of these merits. It has an innovative UI, but it delivers pretty much the same functionality as competing smartwatches so it probably won't steal any new customers for Apple. It also doesn't open up a new product category to users so nobody will feel compelled to own one outside of Apple's die hard fans either.
Essentially, the Apple Watch is for who are already deep into the iPhone ecosystem and it seems it will take a considerably better effort by Apple to turn smartwatches into its next big thing.
And while we appreciate many of the ideas that come with the new platform and the design of the Watch itself, the answer to the question whether you should get one will probably be based purely on your desire for trying out Apple's latest than any practical reasons.
Of course, there is nothing wrong about that. Sometimes you gotta follow the road your heart takes you on. And if you do, don't forget to send us that excited heartbeat of yours.