Apple Watch Hermes now available online, prepare $1,250 for the Double Tour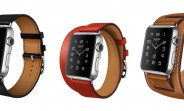 So far only available in select physical stores, the Apple Watch Hermes collection has been released to the masses. If the masses are willing to accept the $1,100 to $1,500 price tags, that is.
Listed on the Apple's online store, 7 out of the 10 available models are based on the 38mm Apple Watch. The Double Tour models, which have dominated promotional material for the range, and counsequently are the ones to get, come in four colors and 38mm size only. Price is $1,250/€1,450/£1,150.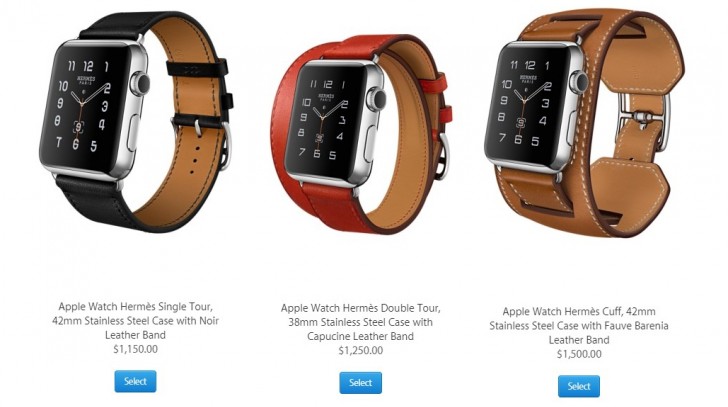 Single Tour models (which is basically your regular leather strap) go for $1,100/€1,300/£1,000 for the 38mm case and 50 more of either currency for the larger version. The most expensive option is the Apple Watch Hermes Cuff, only available in 42mm size and listed for $1,500/€1,750/£1,350.
?
Apple has already displaced Rolex in luxury watch brand, and is the only smartest have in the list. Impressive http://www.cultofmac.com/409198/apple-watch-beat­s-rolex-in-luxury-brands-ranking/
D
That's somewhat true if you are comparing a luxury Hermes regular watch with, let's say, a Huawei smartwatch. In this case, both have the Hermes brand. One is a regular watch, another is a cheaper but more functional smartwatch, and it is also bran...
x
Still ugly as sh*t. There is just no getting around it but a plastic surgery.