Apple Watch Nike+ Series 4 is now in stores, but with limited quantities
Complete with quite a few new features, like the ECG reader and fall detection, not to mention a bigger screen and thinner, refined design, the Apple Watch Series 4 seems like a great fit for any athletically-inclined techie out there. For those really into the sports look, there is the Nike+ line, which took a bit longer to arrive, but is now officially on sale.

You can get a Nike+ Series 4 in both 40mm and 44mm sizes and both the cellular and Wi-Fi + GPS only models are available, as well. US prices are set between $399 and $499, so you aren't really paying more for the Nike branding or the alternative aesthetic.
Speaking of which, that price also includes a sporty watch band. You can choose from two molded band options: all black and white with a black accent. There are also woven bands in black and silver, with a reflective thread. There is a new black and neon yellow molded band as well, but you have to purchase that one separately at $49.
Other than that, fans of the Nike+ variety can also enjoy special watchfaces and the Nike Run Club and Training club apps, pre-installed.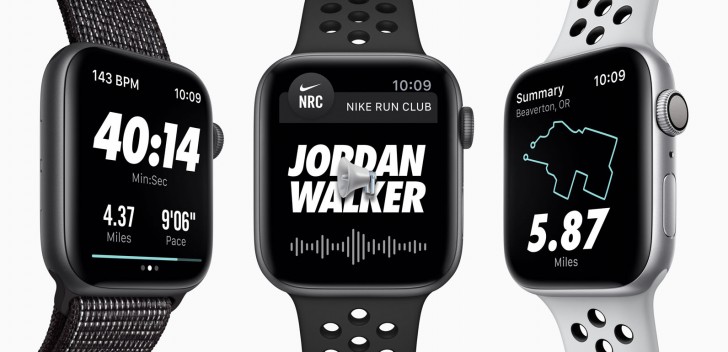 Pre-orders have already started shipping out and there are some units spread across retail stores around the world, including the US, Australia, Canada and most of Asia and Europe, including the UK. Initial quantities are limited, though, so fans need to act fast.
Well i can repeat my self as many times as want. 400+ euros for only 18 hours of battery life. Better get regular watches everything else can cover the phone or app downloaded from store.
B
but the remaining stock will drop the price
Judging by the past few months alone, I think you're right