Today, April 24, is the official launch of the long awaited Apple Watch. As we reported yesterday the Watch will be sold exclusively online until Apple can meet the demand. Indeed Apple Watch is only available for purchase online as of today, but it is on backorder.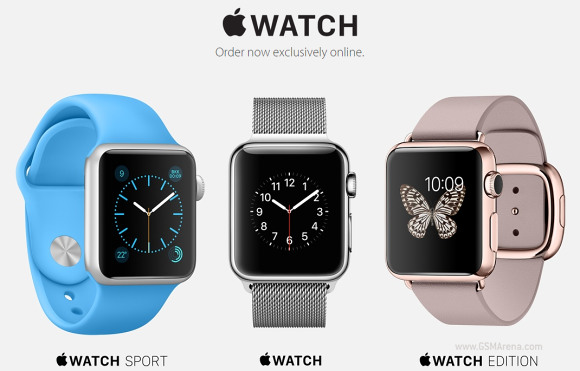 According to Apple Store the first Watch orders will begin shipping in June. This is about two months from now.

Fortunately, the Apple Watch is available for testing and exploring at Apple Store Retail, so at least you can see it live before making a decision. Apple also included a detailed sizing guide, for those of you who can't go to an Apple Retail Store.
You can learn more about the Apple Watch editions at the official Apple Store page. If you want one, you should hurry up as the shipping may soon change to July or August. Hopefully Apple won't introduce a successor this September.
u
these watch for milionare people? xD u kiding? if i was millionare this crap would be the last shit i would bough 1k$ for the expensive and 15-17k for the gold one, ill rater buy a 100k rolex than these ishit...
j
You and the right minded wouldnt want to replace a chronograph for this device.But hey its still the first of its kind/brand and maybe in time its going to catch up with the quality of rolex or philip patek.It might not happen with this generation or...
j
Actually the watch is for the upper middle class.And yes even the super rich are buying it.thats something i can vauche for duel.