A couple of interesting rumors about the future of Apple device releases have surfaced today. The information provided mostly by supply chain sources and summarized by Taiwan's United Daily News concerns the production schedules of the Apple Watch and the iPhone 6s.
Diligent readers will remember, that back in October Rosenblatt Securities analyst Brian Blair hinted that the California tech giant might be having production issues with various Apple Watch components. This put initial plans for a release in February 2015 in serious jeopardy and there was also talk of a preliminary limited wave of units initially hitting the market.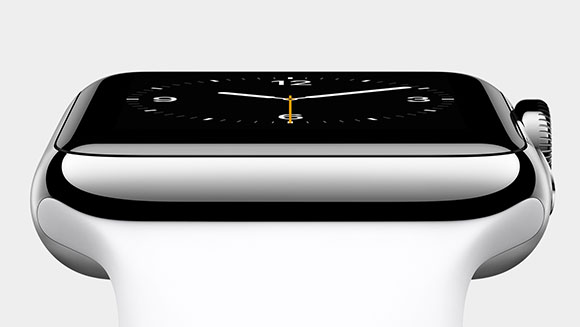 Today's rumors, however, bring good news ant it appears the initial mass release schedule for the Apple Watch in February 2015 might still be possible. According to the cited sources a lot of the supposed yield problems threatening the wearable have been resolved.
This is also backed up by data as Quanta - the company in charge of assembling the new smartwatches has already increased its employee count five times from an initial 2,000 up to 10,000 workers. This, combined with similar actions undertaken by other hardware vendors supplying crucial Apple Watch components should allow Apple to meet the February launch date with 3 to 5 million units on the first shipment. With a total of 24 million devices planned for production, this should me more than enough for a full scale release.
The same rumor pool also brings news about the iPhone 6s. The release of the next iteration of the legendary smartphone won't be coming in the Spring as some earlier rumors suggests. This however seems very unlikely and for very good reasons.
Typically the "S" line brings only internal improvements over the already existing device lineup, with little to no visual change. Given Apple's track record it seems only logical that this is also going to be the case with the iPhone 6s.
That being said the Cupertino-based company simply does not have enough time to develop and market its new A9 chips. Any new phone release before the new SoC is a fact is simply unfeasible. An educated prediction would consequently put a possible iPhone 6s release for Fall 2015 and in line with the company usual practices.
Source
|
Via
s
use your watch & punt your 6+ phone into pcket ;-)
ADVERTISEMENTS