Above Avalon has posted a comprehensive Apple Watch analysis citing 100 million units shipped worldwide, although only 10% of the active iPhone users, which is around 1 billion, use the device.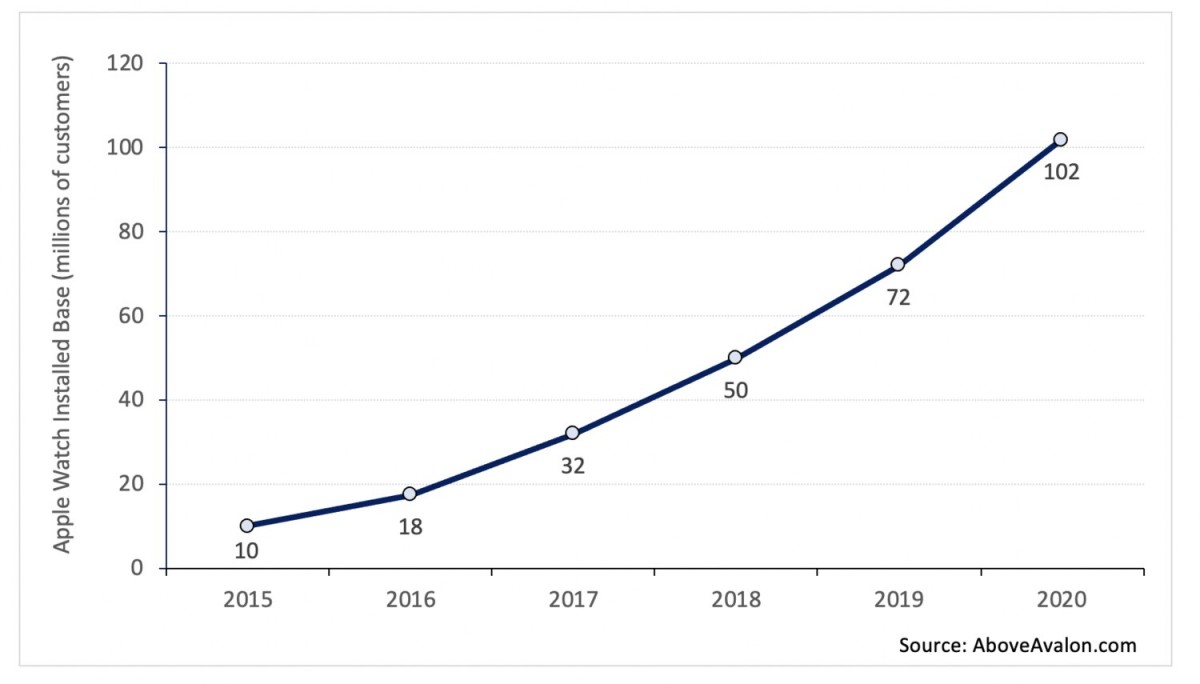 That's still not bad considering that the first Apple Watch launched back in 2015 and it has remained among the most expensive products in its category since. Plus 2020 has been a particularly good year for Apple Watch as the company was able to ship 30 million units, which is more than 2015, 2016 and 2017 put together.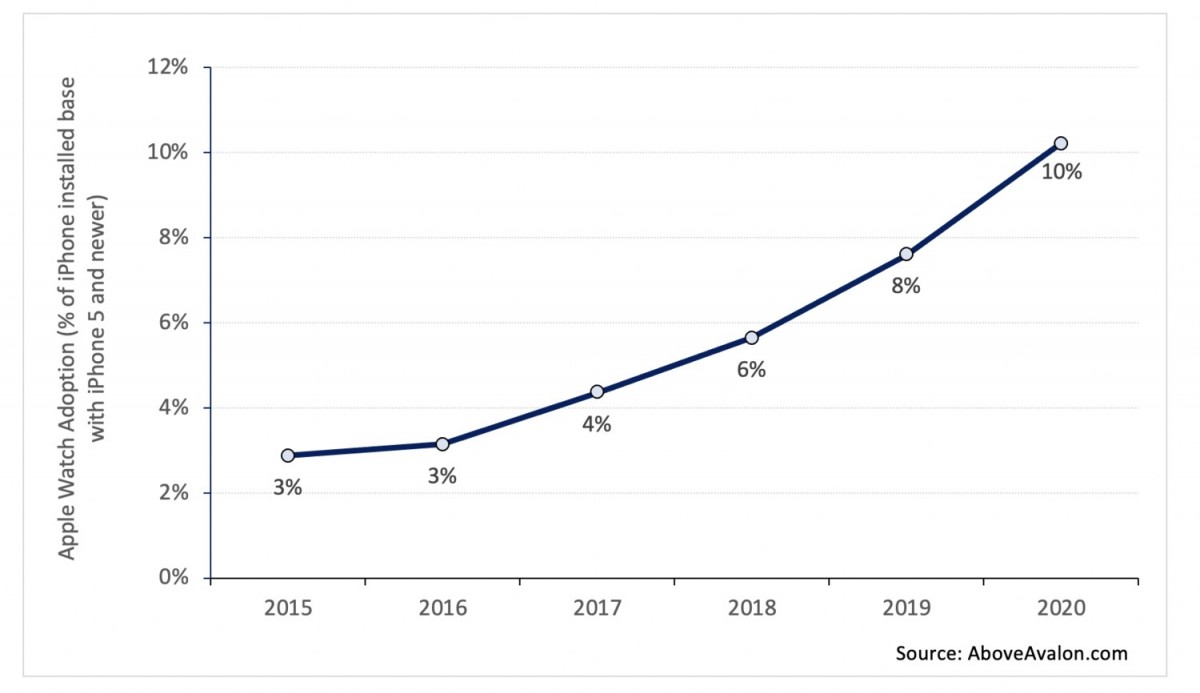 The US market is fast to adopt the smart wearable lifestyle with about 35% of the iPhone users pairing their iPhones with an Apple Watch. Globally, it has a lot more room to grow and it only places fourth on Apple list of best sellers trailing behind the iPhone, iPad and Mac but the latter will most likely be displaced in 2022, according to the analysts' estimations.
?
The only statement one is making with an Apple watch is "A fool and his money are soon parted"
D
I have a 3rd party stainless steel bracelet with butterfly clasp. It's already different than most Apple watches as it is. Besides, I have a huge collection of proper mechanical watches from Steinhart, Seiko, Orient, Citizen or Sea-Gull. If I want to...
?
The problem with the Apple Watch is that it isn't much of a watch, it's design is rather more like a fitness tracker. Moreover, I find it unacceptable that a visible accessory becomes so common, that makes people all look the same. Apple is...