Apple Watch Series 3 teardown reveals minor changes, mostly LTE related
The new Apple Watch Series 3 touts LTE-connectivity. Interestingly, it uses its screen as an antenna. The good news is that this did not negatively affect the watch's repairability. In fact, iFixit rates it at 6/10, same as the Series 2.
Not much has changed on the inside. Obviously, there's the new Apple S3 chipset with a dual core processor and a few new chips which are probably the LTE modem and eSIM. There's a barometer now too, to more accurately track your exercise.
Also interesting is the battery capacity – it packs 279mAh or 1.07Wh, a tiny increase over the Series 2 (which had 1.03Wh). It is a fairly big upgrade over the Series 1 battery though, 246mAh or 0.93Wh. (the Series 1 remains on sale, while the Series 2 has been discontinued)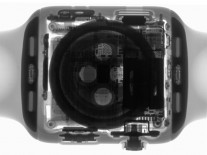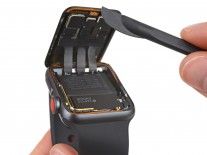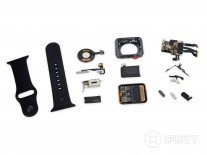 Apple Watch Series 3: an X-ray look • Removing the screen • All torn down
You can hit the Source link to view the step-by-step teardown, but the summary is this – the screen can be replaced, the battery is trickier, any ribbon cables you damage in the process are going to be hell to replace.
D
Sometimes, I feel Steve Jobs would have made it a perfect circular watch instead of a rectangular one......
K
Overall, its not a bad product. The Watch 2 and 3 have made a lot of improvements that should've been on the first version. However, if Steve was alive before this went on sale... he definitely would've made it a square to give it a symmetrical b...